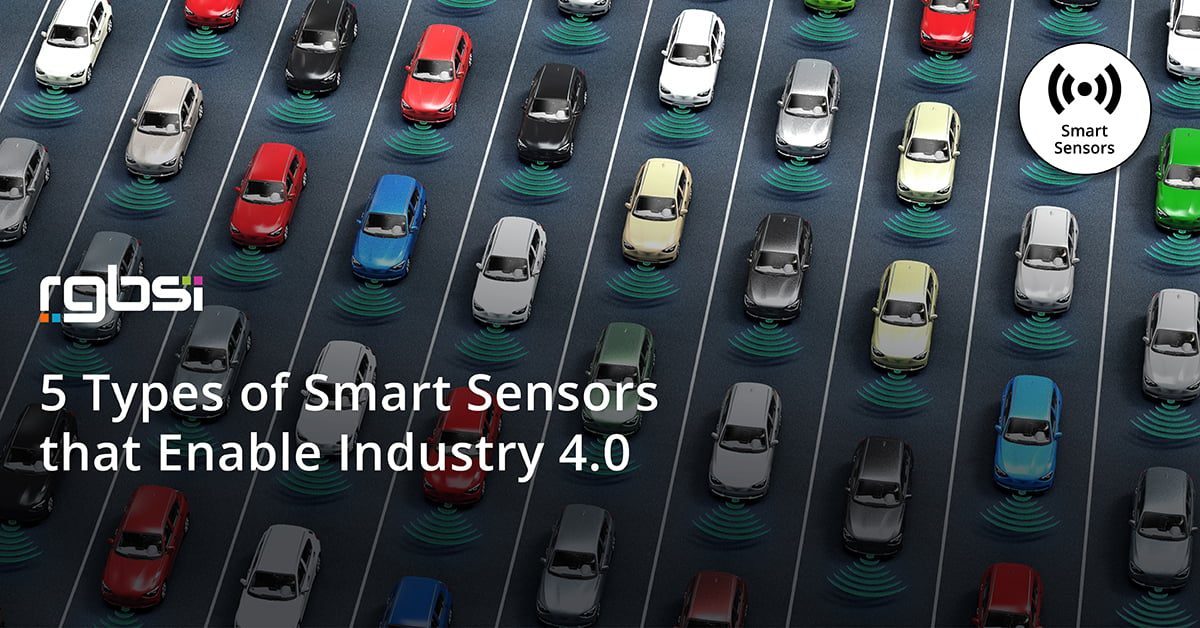 What is a smart sensor?
A smart sensor is a device that uses a transducer to collect a specific type of data from a physical environment (outside or inside). It takes that information and uses computing resources that are built in to the sensor to perform a predefined and programmed function on the specified type of data it is collecting. It then passes that data on via a networked connection.
How does a smart sensor work?
Smart sensors have a small amount of memory and processing architecture to aggregate to eliminate errors and noise from results before sending to a centralized cloud computing source for collection.
What are some different types of smart sensors?
There are all kinds of smart sensors, but the most commonly used ones are level sensors, electric current sensors, humidity sensors, pressure sensors, temperature sensors, proximity sensors, heat sensors, flow sensors, fluid velocity sensors, and infrared sensors.
Smart sensors are synonymous with Industry 4.0. There are a key component Industry 4.0 ecosystems that include the industrial internet of things (IIoT) and cloud computing platforms for starters. In fact, they are sometimes also referred to as IIoT sensors.
How are smart sensors used in Industry 4.0?
Smart sensors are used to monitor different industrial processes, collecting data, taking measurement, and sending the data to centralized cloud computing platforms where information is collected and analyzed for patterns. This data can be monitored by key decision makers at any time. Here are the 5 types of smart sensors that enable Industry 4.0.
1. Level sensors
Level sensors are used for real-time measurement of containers, bins and tanks, feeding real-time information to inventory management systems and process control systems. They are used in everything from waste management to irrigation to diesel fuel gauging and more.
2. Temperature sensors
Temperature sensors are also very commonly used in industrial settings. Perhaps the simplest example is using temperature smart sensors to connect to a piece of machinery or industrial equipment. It is connected to and IIoT cloud computing platform and can detect when the machine or equipment is overheating and needs maintenance or to be shut down
3. Pressure sensors
Pressure sensors are used to monitor pipelines and alert a centralized computing system to leaks or irregularities that alert overseers that maintenance and repair is needed.
4. Infrared sensors
Infrared smart sensors are equally multi-purpose and are used across very different industries. They are used in medicine to track biological functions such as blood flow during surgery, they are used in architecture, engineering, and construction to monitor heat leaks in buildings and industrial facilities. They are also used in wearables for health and fitness.
5. Proximity sensors
Proximity sensors are used in retail to detect customer location and track crowd flow. Different retail outlets leverage this technology to ping the smartphones of customers wandering around with coupons for deals on products that may be in their periphery.
Takeaway
Smart sensors provide valuable information in a wide range of industrial and commercial settings, improve productivity, advertising, sales, marketing, reducing cost, and increase efficiency of operations and overall productivity. They are an indispensable piece of Industry 4.0 ecosystems.
---
About RGBSI
At RGBSI, we deliver total workforce management, engineering, quality lifecycle management, and IT solutions that provide strategic partnership for organizations of all sizes.
Engineering Solutions
As an organization of engineering experts, we understand the importance of modernization. By pairing modern technology with design expertise, we elevate fundamental engineering principles to accommodate growing product complexity requirements. We work with clients to unlock the full potential of their products and enable future innovation. Learn more about our automation and digital engineering services.
IT Solutions
We work with clients to support IT related areas of application development, ERP, infrastructure, project management, and digital engineering.
Learn more about our IT solutions.