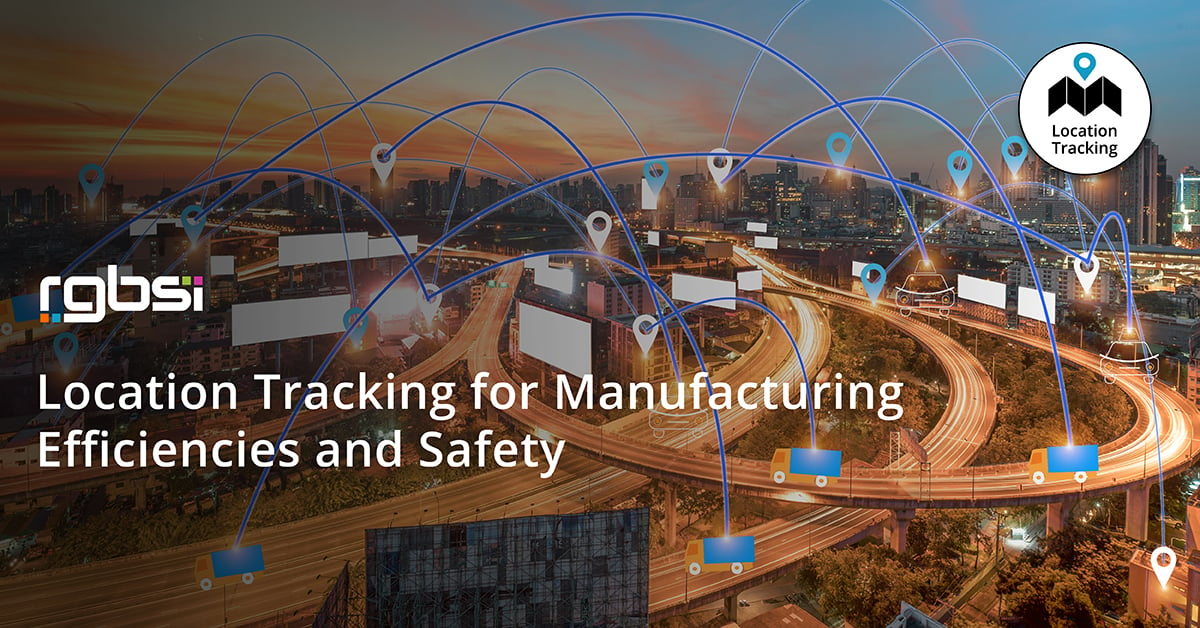 What is location tracking?
Location tracking refers to advanced computing technologies that locate, track, and record the movement of people and objects. In Industry 4.0, location tracking technology such as GPS is used to keep track of industrial assets such as mining or construction equipment in architecture, engineering, and construction. Location tracking creates manufacturing efficiencies and promotes worker safety.
How do businesses use location tracking?
In the personal data industry, companies like Google, Facebook, Apple, Twitter, and others use the GPS tracker built in smartphones to cross reference it with purchases users make or activities they take part in. Ever wonder why you suddenly see items you were just shopping for appear in your social media feeds? It's because companies like these build a data profile of individuals and use collected information to deliver targeted advertisements through their platforms.
How is location tracking used in Industry 4.0?
Location tracking is used as part of the larger Industry 4.0 ecosystem to keep tabs on important industrial assets. Indoor positioning technology allows location information to be fed into asset tracking workflows to monitor equipment and personnel that are either outdoors, at construction sites, or inside a smart factory. Location tracking allows decision makers to improve workflow, keep track of inventory, and standardize production and manufacturing processes.
A device called an asset tracker uses GPS to track objects over mobile wireless networks and is put inside a special container designed to withstand all kinds of weather conditions. This can be attached to any type of manufacturing asset or shipped product.
Real-Time Location Systems (RTLS)
In smart factories, a key Industry 4.0 location tracking technology is called real-time location systems (RTLS).
RTLS are used in IoT trailer monitoring devices as well as shipping container monitoring devices. These are small hardware devices that can withstand all types of conditions that a shipping container endures on its many journeys. Some of these devices are powered externally or have self-charging mechanisms. These allow companies to track shipments in real-time to collect valuable real-time data about their shipping process, enabling them to make changes and adapt when necessary.
RTLS devices improve the safety of workers by automatically preventing dangerous collisions of people and machinery, like an air traffic control system, which also uses real-time information.
RTLS in construction can warn workers on dangerous job sites when they are entering a hazardous zone. RTLS can automatically detect that workers are wearing protective safety gear when they enter a job site.
Medical sensors can be attached to workers and incorporated into location tracking technology to monitor vital signs in hazardous work environments and alert emergency crews nearby or on standby that there is an urgent issue. This is like a sophisticated life alert for the field.
RTLS can be programmed to send out alerts if a helmet falls below a certain elevation, like if it is knocked off of a worker's head, or a worker has fallen, it can send out an alert that the worker needs help. In case of an evacuation, a RTLS can be programmed to collect real-time information about the whereabouts of each single worker in a facility or job site.
Takeaway
Simply put, location tracking allows manufacturers to improve machinery utilization, monitor the efficiencies of production, and provide work environment safety. Location tracking technologies promotes better product traceability for digital engineering. Manufacturing management can streamline inventory tracking, improve manufacturing processes, and standardize production output to create a top performing supply chain with this such technology.
---
About RGBSI
At RGBSI, we deliver total workforce management, engineering, quality lifecycle management, and IT solutions that provide strategic partnership for organizations of all sizes.
Engineering Solutions
As an organization of engineering experts, we understand the importance of modernization. By pairing modern technology with design expertise, we elevate fundamental engineering principles to accommodate growing product complexity requirements. We work with clients to unlock the full potential of their products and enable future innovation. Learn more about our automation and digital engineering services.
IT Solutions
We work with clients to support IT related areas of application development, ERP, infrastructure, project management, and digital engineering.
Learn more about our IT solutions.