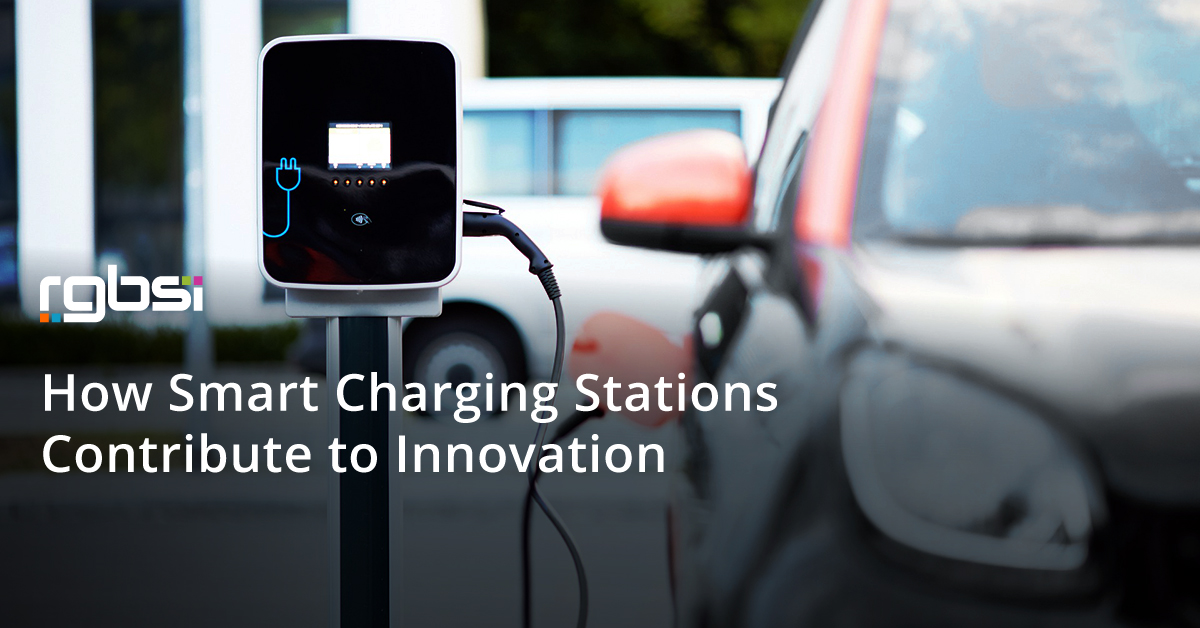 Integrating electric technology into our transportations allows us to embrace sustainability and innovation. The emergence of electric vehicles aims to reduce the rates of road-related accidents while providing drivers with maximum comfort. However, a massive fleet of EVs can knock down our electricity systems all at once.
For this reason, smart charging stations are necessary now, more than ever.
The Role of Smart Charging Station in Electrification of Transport
Given that the electrification of the way we commute can bring tremendous benefits to society, it is imperative to invest in all the factors that play a role in its success considering the future of mobility. For a full-fledged smart transportation system to go underway, one should have a comprehensive electricity system prepared.
Our grid systems should handle a huge transport fleet of EVs at any given time. For example, a surge in demand for power will occur after work hours. The grid should meet this demand and establish a reliable transport system. Therefore, it would be helpful to have smart charging stations strategically placed all over a city to sustain all commuters. This station can accommodate a surge of drivers and supply them with sufficient power at a standard rate.
How Do EV Charging Levels Relate to Smart Charging Stations?
The main objective of smart charging stations is to fulfill the charging cycles of EVs to accommodate drivers' demands and support the power system. As a result, the facilitation of electrified transport accomplishes while meeting your mobility needs.
Charging levels relate to smart charging stations by their similar types of vehicles. It is important to note that the plug-in hybrid electric vehicles (PHEVs) can fill up gas and charge at an EV station. These vehicles can supplement a backup combustion engine for long-distance drives.
Examples of PHEVs include the Toyota Prius Prime, Chevrolet Volt, Chrysler Pacifica Hybrid, and the Jeep Wrangler 4xe. In contrast, battery electric vehicles (BEVs) are exclusively electric. The Tesla Model 3, Audi e-Tron, and the Nissan Leaf are BEVs that require access to smart charging stations regularly.
EV Charging Levels
EV charging levels describe the charging speed of certain smart vehicles at a given time. Here are they:
Level 1 EV Charging
Voltage

:

110V AC

Speed

:

4 to 5 miles per hour
Level 1 is the standard charging port for EV drivers. Charging your car in this low-level outlet allows you to charge at 4 to 5 miles per hour.
Level 2 EV Charging
Voltage

:

208/540V AC

Speed

:

25 miles per hour
Charging EVs at level 2 is the standard for daily driving. It is double the voltage than level 1, speeding up your charge at 25 miles per hour. As a result, you can quickly bring your battery to a full charge overnight. It is compatible with the typical plug-in models in North America like J1772.
Level 3 EV Charging
Voltage

:

200-600 DC and 50+ kW

Speed

:

Fully charged in an hour
Level 3 charging is high-powered, which means that charging takes a little under an hour to complete. The only downside to this is that it can be expensive, considering that it requires higher electricity than the rest. The DCFC/level 3 stations are along the highways and nearby shopping malls to support long drives.
Overall, EV drivers must have a clear understanding of their vehicle's plug type to find a charger that is compatible with it. Specific EV models may have specific technical requirements that provide different miles of range when the EV gets plugged in.
---
About RGBSI
At RGBSI, we deliver total workforce management, engineering, quality lifecycle management, and IT solutions that provide strategic partnership for organizations of all sizes.
Engineering Solutions
As an organization of engineering experts, we understand the importance of modernization. By pairing modern technology with design expertise, we elevate fundamental engineering principles to accommodate growing product complexity requirements. We work with clients to unlock the full potential of their products and enable future innovation. Learn more about our automation and digital engineering services.