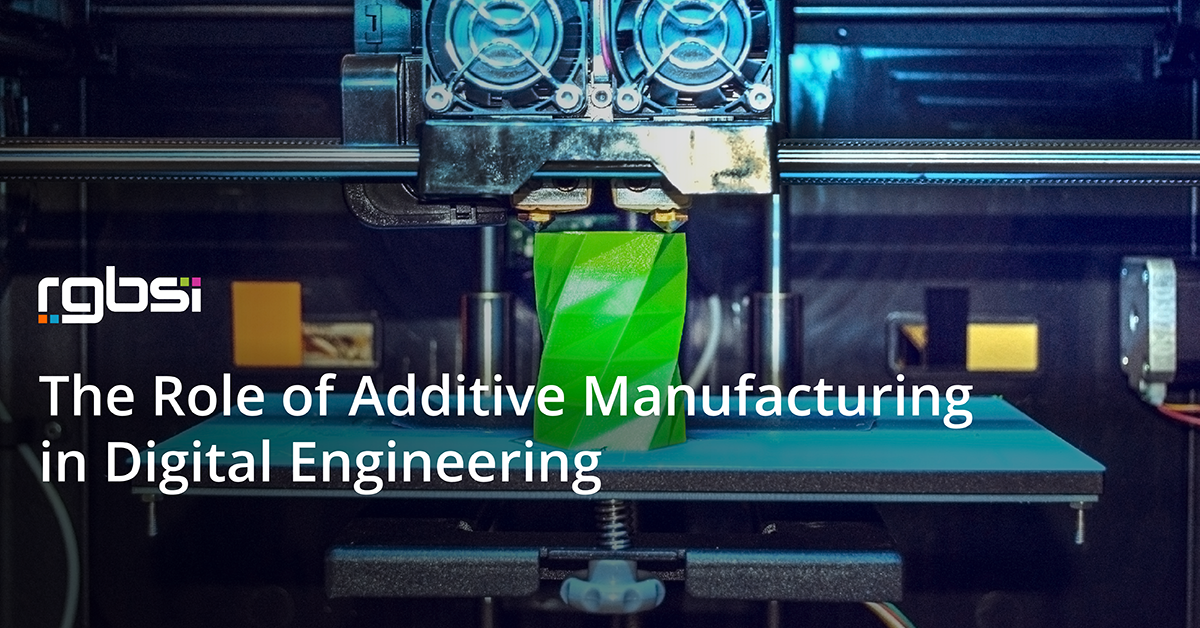 With great focus on corporate future success, leaders are opting for innovative techniques and digital transformation initiatives within their companies. One of the most important and desirable objectives of manufacturing intensive organizations is to have the fastest product time to market. In today's aggressive marketplace, delivering a solution that aligns with consumer demand provides manufacturing companies a source of competitive advantage.
In traditional methods of manufacturing, a set of specific processes are used to produce and haul fixtures and tooling. This leads to production batches of smaller sizes and consequently smaller numbers of production runs. Every time a run is executed, replacement tools have to be implemented along with machinery preparation for the next batching process. Organizations may experience hampered productivity, increased expenses, and decelerated product lifecycle development by enacting traditional and rather hectic procedures. Shifting to digital and technological advancements can help manufacturers overcome these issues.
What is additive manufacturing?
Additive manufacturing is defined as digital technologies that stacks physical layers of materials to build 3D products. The most commonly known application of this is 3D printing. Additive manufacturing does not require mold revisions or sophisticated tools, thus eliminates the chance of time and budget overruns from occurring. In addition, the practice is pretty straightforward. The typical additive manufacturing process involves the following steps:
The CAD file of the design is sent to the printer.
The parts are printed.
The product is obtained from the printer.
The process repeats itself for the next product.
The post-printing procedures are applied to the product.
Reimaging the Way of Product Complexity
Until recently, engineers were trained to think in a particular way (traditional methods) which literally restricts creativity in dimensional design. Traditionally speaking, engineers produce design drafts for manufacturing processes in accordance with already available designs.
Internal channels, fillet placement, and undercuts present great design limitations when and if conventional methods are used for manufacturing purposes. Moreover, the products thus obtained are not as innovative as those obtained from 3D printing methods. The beauty of 3D printing is that it can be used to produce complicated and complex shape and geometry objects that are difficult to achieve using orthodox methods of manufacturing.
Generate the Most Efficient Design
Topology optimization is a generative design tool that has the capability to revolutionize product design and development. It takes an existing design and shaves away excess material to produce the most efficient design. Engineers can explore a defined set of limitations and objectives through employing topology optimization software and automatically draft the best design. Excellent characteristics such as reduced cost and increased integrity of the dimensional design can be obtained with integration of advanced design software. In addition, topology optimization can generate the best material distribution for placement on a product in additive manufacturing.
Flexible Customization
Additive manufacturing and traditional manufacturing techniques are completely anti-parallel to each other. The companies that are functioning in accordance with traditional methods often rule out the investment in additive techniques simply because they are reluctant to undergo a major shift in their work methodology.
Material scientists, material engineers, mechanical engineers and industrial engineers have teamed up to come up with the explanations to provide to the general population regarding additive manufacturing. These explanations detail the material properties used and the great flexibility 3D printing has to offer. Currently, 3D printing is mainly used in low volume manufacturing, where costs are high and customization is a priority. However, the future value of 3D printing on mass production shouldn't go ignored. With technological enhancements, 3D printing will continue to transform in way of mass industrial application for the future.
The Importance of Digital Manufacturing
The business units that adopt 3D printing techniques and methodologies in an organization are designated as digital factories. According to a report published by PWC, a total of 91% industrial firms are making investments in digital facilities. Unfortunately, only 6% of these have fully integrated digital manufacturing techniques.
Efforts and investments (both internal and external) have to be made by companies if they want to shift from traditional manufacturing to digital manufacturing. Training staff, employing specific professionals and operators, managing workflow variation, and integrating computers into the system are some of the required initial steps that are taken into consideration. When a company decides to adopt additive manufacturing, a specific timeline and level of effort are automatically established.
Future Potential of Additive Manufacturing in Digital Engineering
Digital engineering has a bright and bold future ahead as the benefits and efficiencies offered by additive manufacturing are becoming more common among the general population. As the world becomes more digitized and integrated with computers, there are credible chances in the near future that innovative technologies will be applied to manufacturing techniques in ways the world has never experienced before. Future generations will witness design customization from the digital factories established within their vicinity. Manufacturing organization will have to evolve, as traditional manufacturing will become nonexistent in the future. Companies will have to adopt digital engineering practices, such as additive manufacturing, to survive in a highly competitive marketplace.
About RGBSI
At RGBSI, we deliver total workforce management, engineering, quality lifecycle management, and IT solutions that provide strategic partnership for organizations of all sizes. As an organization of engineering experts, we understand the importance of modernization. Our engineering solutions provide clients with agility and enhancement through optimizing the value chain to meet industry protocols and full product specifications. Learn more about our automation and digital engineering services