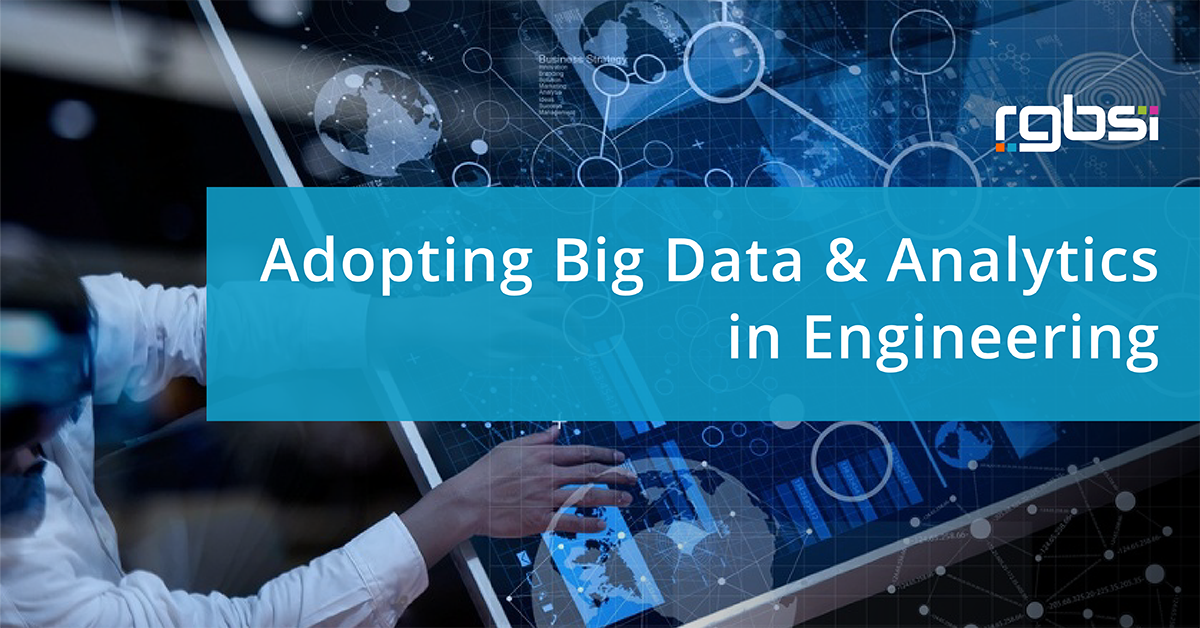 Machine learning and artificial intelligence (AI) have increasingly gained a lot of popularity in the last few years. Today, big data is the hottest topic in the technology industry whereby machine language manipulates the huge amounts of data to come up with calculated suggestions and predictions. A common example of machine language technology is Netflix's algorithm, where movie and TV show suggestions are predicted by one's historical watch history.
Today, most manufacturing owner-operators are embracing new digital era technology to reduce expenditures, comply with regulations, and improve overall equipment effectiveness. In today's manufacturing world, production plants are generating bulks of big data, creating an Industrial Internet of Things (IIoT). IIoT offers significant value to smart factories to visualize big data vividly from the highest to the lowest level detail. The main enabler of this digital revolution is the grid of linked sensors, actuators, and machines. This digital revolution provides splendid opportunities for increasing efficacy and real-time process management. Making engineers aware of big data and analytics tools helps speed up problem identification and troubleshooting. Big data & analytics in engineering is revolutionizing the way we do things.
Data Scientists vs Data Engineers
As artificial intelligence gains massive popularity among many manufacturing and digital engineering sectors, companies are seeking scientists with the right data science skills. Sometimes the roles of data scientists and data engineers get confused. The two share some skills in big data, programming languages, and systems operations but the application of these principles differs between roles. Data scientists leverage statistics, advanced analytics, machine learning, and artificial intelligence to come up with hypothesize, test, and analyze data.
Data engineers employ tools like distributed systems, data pipelines, and advanced programming to create designs and clearly arrange data. Data scientists then take this information and process it further using engineering programs like Scala, Java, and Python. Today, data engineers are privileged with job opportunities five times greater than data scientists. This proves that organizations greatly demand data engineers in their workforce.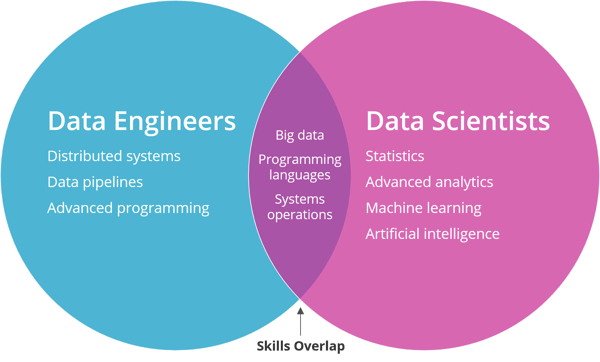 Technology-Driven Data Generation
Recently, there has been a rapid evolution of technology in response to the huge amounts of data generated, with schemes for business intelligence, as well as big data lakes, making it a central part of operational excellence. Nevertheless, for a good number of manufacturers, little has changed. They are still abided to old systems and experiences due to the challenges around adopting advanced analytics tools. For the manufacturing sector, these systems not only help address a multitude of business needs, but also assist data engineers in performing their roles seamlessly.
The sheer count of business systems has resulted in over reliance on information technology and data engineers. Companies rely on a single big data lake for an entire data set to make business decisions, but struggle to encapsulate the bulk time series data aspect. Some companies build analytics teams composed of data engineers, scientists, and analysts to solve the most critical process problems affecting their bottom line. Data scientists are responsible for creating advanced algorithms and big data models to integrate different sources and redeem insights that optimize manufacturing processes. They help translate time series data into actionable data.
In order to maximize the full information value, engineers must incorporate analytics into their daily tasks. When data engineers are brought closer to understanding analytics, they become more capable of addressing frequent problem occurrence and improve efficiency. As a result, manufacturers benefit at all organizational levels.
Analytic Self-System Engineers
Bringing a company to this new approach necessitates the incorporation of self-service analytics systems with the help of subject matter experts, as well educating end users. When designing the self-service analytics tools, the end user is the main priority. These systems consolidate robust algorithms together with well-known interfaces to optimize ease of use for those lacking data science knowledge. Model selection, validation, and training aren't needed; instead, users can search through information from their own process historians to get immediate and relevant results. This makes end users motivated to use such tools, as there is self-benefit and value to gain in engaging with them.
A self-service method of analytics leads to increased efficiency and enhanced comfort for engineers who handle big data and analytics. This enables data scientists to concentrate on critical problem that impact the whole company and bears huge profits to manufacturers.
Conclusion
In conclusion, humans don't hold the capacity to track loads of project information exchanged. But, computers are the masters of monitoring this communication, and this is exactly where the future is headed. Machines are expected to enable information sharing to detect possible miscommunication between collaborators before expensive problems occur.
Intelligent software is available in the market and it is here to stay. As time goes on, it will become better and more powerful for human application. Self-service systems help engineers leverage analytics to troubleshoot process improvements in manufacturing. Advanced technology helps make analytics more functional and relevant to end users. This way information sourced from data scientists is used to its full potential.
About RGBSI
At RGBSI, we deliver total workforce management, engineering, quality lifecycle management, and IT solutions that provide strategic partnership for organizations of all sizes. As an organization of engineering experts, we understand the importance of modernization. Our engineering solutions provide clients with agility and enhancement through optimizing the value chain to meet industry protocols and full product specifications. Learn more about our automation and digital engineering services