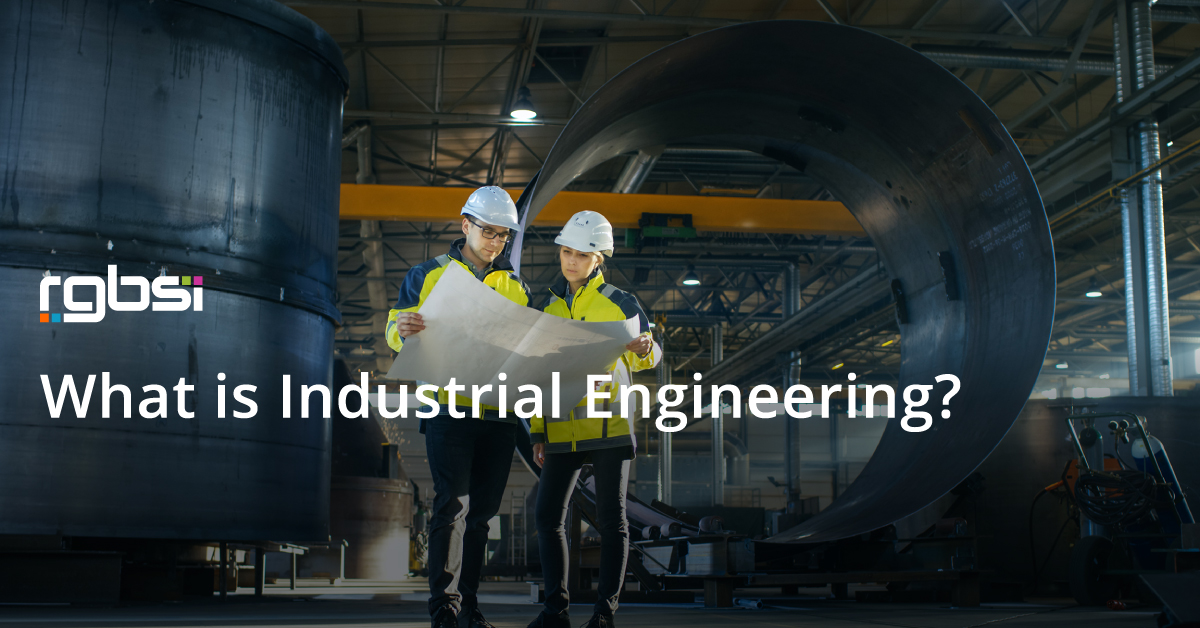 Industrial engineering deals with finding out how to make or do things better and more efficiently. Industrial engineers are concerned with production expense reduction, increasing workplace efficiency, improving the quality of products and services, promoting worker health and safety, and protecting the environment by adhering to government regulations.
How does Industrial Engineering Streamline Efficiency and Productivity?
Many productivity-management issues stem from developing increasingly complex products. These issues include higher demands from customers and almost impossible production demands to be transformation ready. While this is occurring, internal organization structures slim down. This action results in the lack of management expertise and the capacity for industrial engineering.
All these problems present an imminent threat to a company's competitive stance. With these problems at hand, industrial engineers can increase efficiency and productivity by the following practices.
Gauging the Maturity of the Industrial Engineering System
A detailed examination of the state of things is salient in determining the industrial engineering potential that lies within the company.
Strategic Derivation of an Industrial Engineering System
All goals and strategy to design a sustainable industrial engineering system must be incorporated.
Implementation of the Industrial Engineering System
Determining the success of gauging the maturity of an industrial engineering system and the system's incorporation to an overall strategy is evaluated during the implementation of the industrial engineering system, particularly one that focuses on long-term productivity.
Industrial Engineering Focus Areas
Production
A core factor in ensuring longevity in a highly competitive manufacturing business industry is new product development. Companies are continuously searching for ways to extend product functions with lower expenses and higher quality as the product life cycle becomes shorter and shorter.
The production side of industrial engineering focuses on product lifecycle management (PLM), computer-aided manufacturing (CAM), computer-aided engineering (CAE), digital manufacturing, and sustainability.
Management
Engineering management narrows the gap between engineering and management. Additionally, it incorporates business and management knowledge. This focus area merges a traditional engineering education with technical skills and critical business and management education elements.
Ergonomics
Human factors, or ergonomics, have been increasing in popularity as government regulations regarding human wellbeing and the quality of work lives have come to light. This focus area highlights improving the ergonomic design, performance, air quality, lighting, noise, and other factors that affect the wellbeing in the work environment.
Manufacturing Process/Systems
Manufacturing process/systems aims to understand the global relationships and dynamics at play among manufacturers, suppliers, engineers, researchers, marketers, and managers. Besides understanding this relationship, engineers in this focus area govern the modern manufacturing process to achieve manufacturing excellence. As example, model-based engineering innovates the knowledge transfer of manufacturing data.
Operations
Effective and efficient supply chain and logistical strategies are essential to attain a global competitive standing in the manufacturing industry. To ensure the smooth flow of the supply chain and the proper implementation of logistical strategies, operations engineers handle repairs or upgrades to the company's machinery. They also coordinate with department heads to better implement or fine-tune their operations system. Upon advancing methods, operations engineers also conduct training with managers and employees to demonstrate how specific machines work.
Conclusion
No matter the area of focus or specialization, the importance of industrial engineering is unquestionable. From ensuring expense reduction, increasing workplace efficiency, improving the quality of products and services, promoting worker health and safety, and protecting the environment by adhering to government regulations, industrial engineers are indeed heroes in their own right.
---
About RGBSI
At RGBSI, we deliver total workforce management, engineering, quality lifecycle management, and IT solutions that provide strategic partnership for organizations of all sizes.
Engineering Solutions
As an organization of engineering experts, we understand the importance of modernization. By pairing modern technology with design expertise, we elevate fundamental engineering principles to accommodate growing product complexity requirements. We work with clients to unlock the full potential of their products and enable future innovation.
Learn more about our engineering services.
WORK WITH RGBSI
At RGBSI, we provide engineering, IT, and administrative job opportunities for contract, contract to hire, project based, and permanent positions. We have established relationships with top companies in engineering and IT industries around the globe. The opportunities are endless for engaging in different career paths.
View our job portal to see all our current openings.