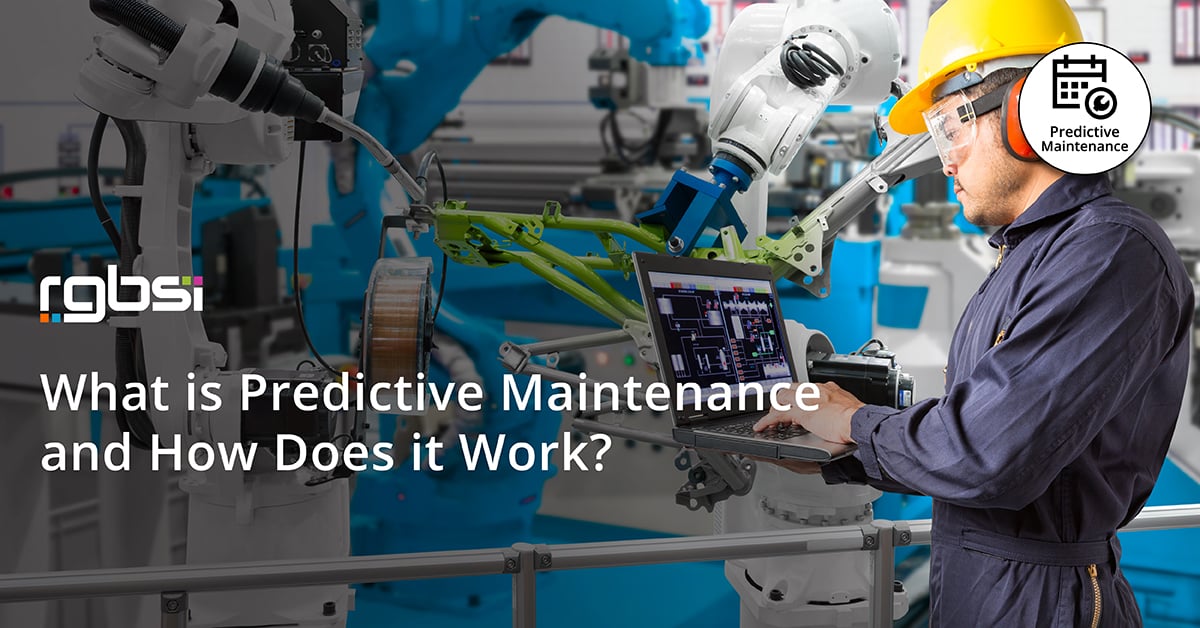 What is predictive maintenance?
Predictive maintenance (PdM) is a continuous or periodic monitoring and evaluation of the condition of industrial equipment while it is in use. In Industry 4.0, predictive maintenance is mainly used on industrial machinery in factories and sometimes on job sites of construction and mining operations.
How does predictive maintenance work?
Predictive maintenance evaluates the condition of industrial equipment by performing periodic or continuous (online) equipment condition monitoring. Data is received from an array of smart sensors connected to the equipment and to a centralized or decentralized network of hardware and software. The predictive maintenance system is designed to parse out data patterns from interconnected sensor data and predict when maintenance should be scheduled. It is generally performed while equipment is operating normally to minimize disruption of everyday operations in a factory, assembly line, or other industrial settings.
What is the difference between predictive maintenance, preventative maintenance, and corrective maintenance?
Predictive Maintenance
Predictive maintenance is performed on machines and other equipment that are running normally during the course of production.
Preventative Maintenance
Preventive maintenance tasks are completed when the machines and equipment are shut down and not in operation.
Corrective Maintenance
Corrective maintenance is performed after the fact, when a defect or problem is detected in machines and other equipment and corrected by maintenance technicians.
What are the benefits of predictive maintenance?
The benefits of predictive maintenance for manufacturers include lowering maintenance overhead, expanding the legacy equipment lifecycle, and reducing downtime to improve production. On a production line, unexpected mechanical failures can be extremely costly. When predictive maintenance is deployed with machine learning, manufacturing facilities are drive more robust big data analytics for more accurate predictions and less expenditures.
There are many different types of PdM tools available that perform different types of analysis. Generally speaking, most of these tools are used for oil analysis, motor circuit analysis, infrared analysis, ultrasonic analysis, and laser shaft alignment.
Predictive maintenance leads to regularly scheduled actions like inspecting parts, replacing parts, oil changes, partial overhauls, cleaning, and lubrication of industrial equipment and machines.
How is predictive maintenance used in Industry 4.0?
By analyzing production data from a manufacturing facility's equipment, the main function of predictive maintenance for Industry 4.0 is to prevent asset failure with far more accuracy and far less downtime. Prior to predictive maintenance, machine operators and factory managers would schedule inspection, maintenance and repair operations of machine parts on a regular basis to prevent downtime without sensor-driven, real-time data.
Not everyone has adopted the methodology of predictive maintenance and Industry 4.0. Industrial maintenance organizations vary in methodology. Some use OEM (original equipment manufacturers) recommendations to schedule maintenance operations. Some use a statistics based approach that differs in levels of customization for each asset. Other maintenance groups in aerospace and energy sectors use continuous monitoring technologies to keep track of their assets, but do not take advantage of advanced predictive models used in Industry 4.0.
Adoption of predictive maintenance is advantageous for manufacturers as it helps extend equipment lifecycle by detecting mechanical irregularities of machinery early on. Deployment of predictive maintenance drives rich, valuable data to drive manufacturing improvements.
---
About RGBSI
At RGBSI, we deliver total workforce management, engineering, quality lifecycle management, and IT solutions that provide strategic partnership for organizations of all sizes.
Engineering Solutions
As an organization of engineering experts, we understand the importance of modernization. By pairing modern technology with design expertise, we elevate fundamental engineering principles to accommodate growing product complexity requirements. We work with clients to unlock the full potential of their products and enable future innovation. Learn more about our automation and digital engineering services.
IT Solutions
We work with clients to support IT related areas of application development, ERP, infrastructure, project management, and digital engineering.
Learn more about our IT solutions.