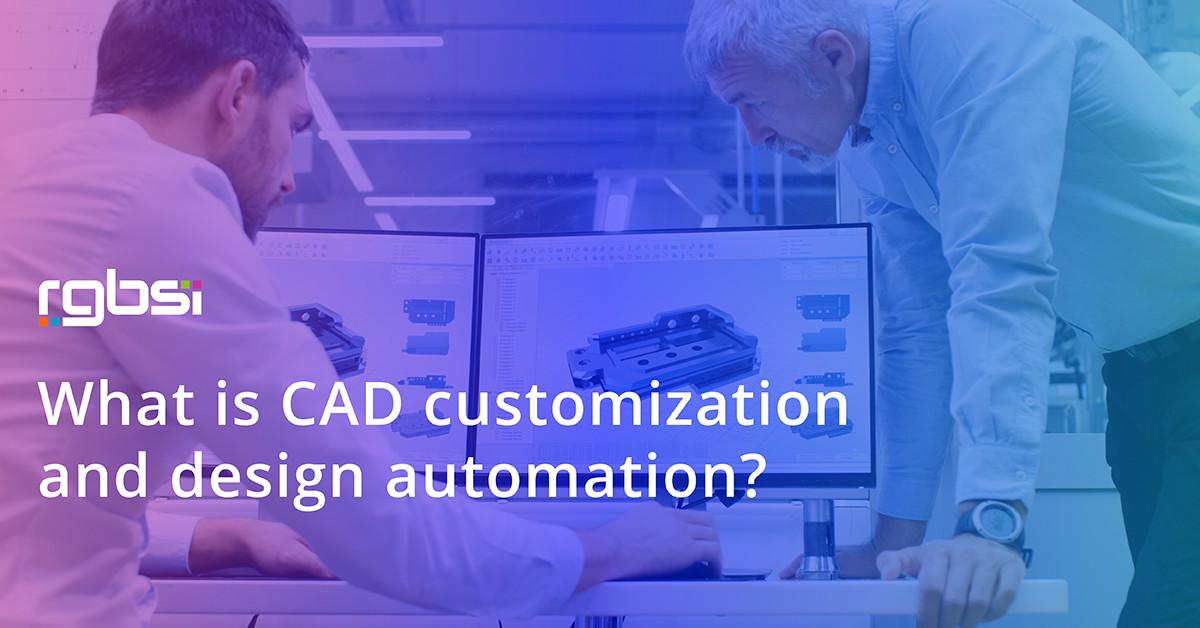 In engineering scenarios, one may encounter complex design situations. Previously, designs were drawn on sheets and manufactured manually using old school techniques. But now, things have changed with the introduction of CAD customization and design automation.
CAD customization is the development of support tools and technology which drives CAD automation of repetitive tasks in the design process.
Design automation is a knowledge based engineering approach which logically combines various engineering concepts with real time application study during product development.
The use of CAD software allows designers to introduce more details and save a considerable amount of time.
Customization Drives Automation
When CAD customization and design automation are integrated in engineering application, a number of advantages are obtained. With CAD customization, the production of a drawing and design of a mechanical component can be generated with great precision. This allows engineers to make quick modifications to any problems observed in the design. In other words, the design can be customized in accordance with the needs outlined before or after the CAD design is generated. Moreover, mechanical customization and manufacturing automation go hand in hand in reference to CAD software application.
Benefits in Design, Process, and Systems
Companies have the ability to automate design, process, and systems integration when customizing CAD software. For instance, many of the repetitive tasks can be computerized within CAD software. With customization of CAD functions, companies automate redundant tasks and experience great time savings. CAD customization allows engineers to keep their core focus on product development without having to worry about support functions. The benefits of CAD customization include enhanced productivity, reduced human errors, and systems integration. In addition, customization and automation of CAD software enriches advancement in areas such as the digital thread.
Examples of CAD customization services:
Design process automation
Drafting automation
Macros development
API and toolbar customization
User interface creation
Examples of process automation with CAD customization:
Generate bill of materials of developed product with parts lists
Print bulk sheet job without supervision
Assign steps with computer or manual decision making
Generate logs of all processes generated
CAD models & drawing creation with minimal inputs
Revise drawing tables
About RGBSI
At RGBSI, we deliver business solutions that close the gap between strategy and execution for global organizations of all sizes. Our portfolio of solutions spans across the verticals of workforce management, engineering, quality lifecycle management (QLM), and information technology (IT).
With a strong engineering and IT backing, we work with global clients to customize CAD software in accordance to their business requirements. Our CAD customization and automation services include design process automation, drafting automation, macros development, API, toolbar, and user interface customization.
Learn more about our engineering services.