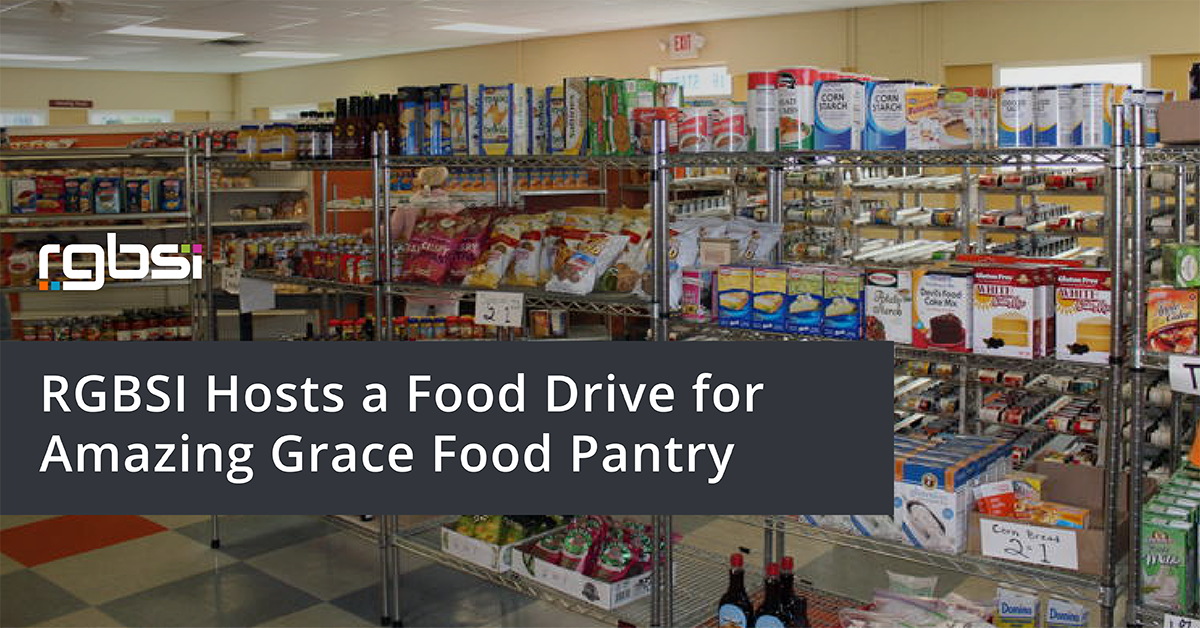 The RGBSI team is proud to host a food drive in support of the Amazing Grace Food Pantry, a program of St. Vincent de Paul Middletown. Amazing Grace Food Pantry, located in Middletown, CT, offers free groceries to low or no income families. The pantry serves approximately 3,000 individuals each month, which translates to 260,000 meals a year.
Families that find themselves in low food security are in dire need of healthy food. Those with strained budgets find themselves in a predicament of whether to keep the lights on or to feed their family. Amazing Grace Food Pantry helps those who don't have the means to purchase foods that meet nutritional and dietary standards in support of their health. Families in need can shop at the pantry once a month for free, which allows some financial relief.
Our food drive is taking place in our Glastonbury, CT office to support this great cause. Donations of non-perishable food items and toiletries will be collected to help stock the shelves of Amazing Grace Food Pantry through March 31st.
---
About RGBSI
At RGBSI, we deliver business solutions that close the gap between strategy and execution for global organizations of all sizes. Our portfolio of solutions spans across the verticals of workforce management, engineering, quality lifecycle management (QLM), and information technology (IT). Through strategic partnerships, we help clients enhance performance, adopt innovation, and access global resources.