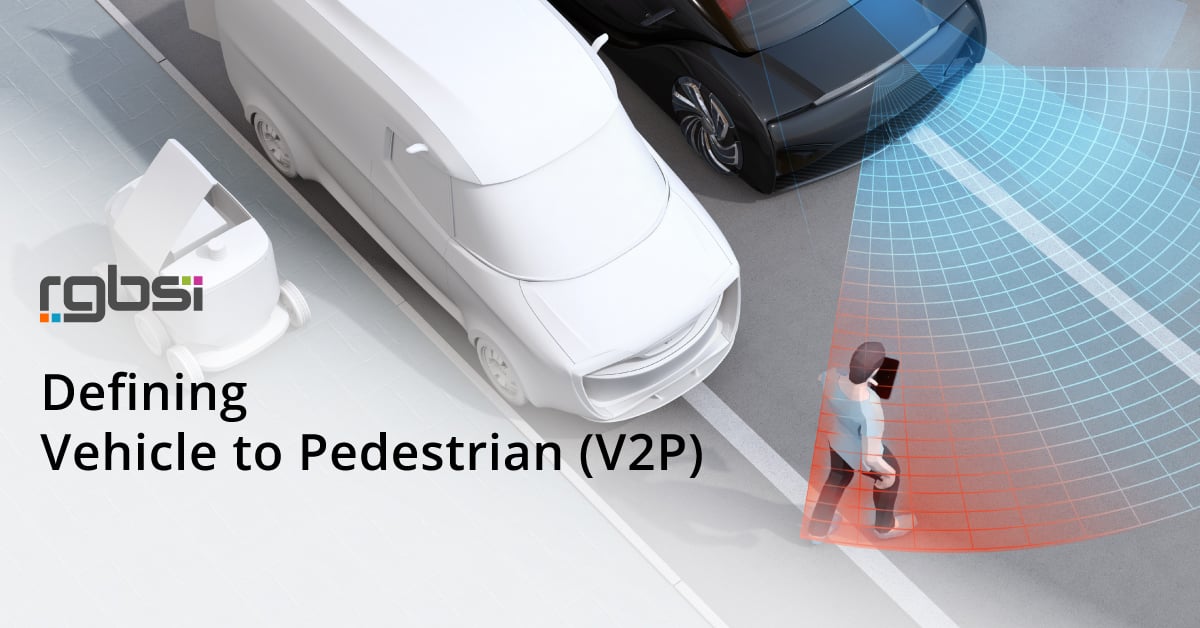 As a driver, it is integral to recognize "the right of way" no matter what by catering to pedestrians vulnerable road users (VRU). Whoever is the most vulnerable on the road should be provided with maximum protection. Technology contributes to keeping both drivers and pedestrians safe through the vehicle to pedestrian (V2P) network. From the pedestrians to cyclists, the system ensures to keep them out of harm's way as they commute, vacation, stroll, or exercise. Therefore, V2P focuses on establishing a broadcast system that alerts drivers on the pedestrians' whereabouts.
What is Vehicle to Pedestrian (V2P)?
The Vehicle to Pedestrian network establishes direct communication between a vehicle and the pedestrian. The scope of V2P can also apply to other vulnerable road users like cyclists. Signals are transmitted if these pedestrians have located nearby the automotive vehicle. The alerts warn drivers of pedestrians that are approaching or notify the pedestrians themselves of the car. Without the smart road infrastructures (traffic lights, sensors, cameras), a stable V2P connection cannot get accomplished.
Vehicle to Pedestrian aims to keep the following types of pedestrians safe while out on the road:
Passers-by

Children in strollers

People using wheelchairs

Individuals riding bicycles

Passengers entering and leaving public utility vehicles
The usual alerts or safety messages from the pedestrians' perspective may contain complete information about the vehicle. It notifies you of the speed, location, and direction of the car approaching.
You can utilize this information for the detection and trajectory prediction of certain vehicles at a given time. Depending on the frequency of the vehicle's V2P, it can send about ten alerts per second (at 10 Hz).
The Role of V2P in Vehicle Connectivity
Apart from ensuring road safety, the goal of vehicle to pedestrian is to facilitate efficient future of mobility on the road in vehicle connectivity. From reducing traffic congestion to eliminating the chances of accidents and collision incidents, V2P positively impacts society. It is especially true with the gradual transition away from traditional car ownership to electrified transportation.
In-Vehicle Systems to Spot Pedestrians
In-vehicle systems aim to detect traffic that is not caused by automotive vehicles. This system can alert drivers from potential collisions and blind-spots that you might have overlooked. It can be made possible through technologies like GPS fleet tracking. It records telematics data through dash cameras or inward-facing recorders. Sensors can also be implemented on the seatbelts to ensure that all passengers wear seatbelts at all times.
Handheld Devices to Ping Vehicles when Pedestrians are in the Vicinity
Another function of the V2N network involves connecting vehicles with other vehicles. Although third-party applications can provide accurate data on traffic updates and navigation, their technology has its limits. For a generally unexpected phenomenon on the road, vehicles can rely on others' judgment to obtain guidance. Cars can reach out directly to another vehicle to share information about their position, speed, and status. Valuable technologies, including left turn assist (LTA) and intersection movement assist (IMA), allow direct communication between vehicles to improve road safety. You can talk to other drivers to alert them for potential collision when making a left turn or passing through an intersection.
Handheld devices alert vehicles when pedestrians are nearby. These can locate people near your car to notify you ahead of time and prevent a collision.
Here are some V2P devices that are currently in development:
Mobile Accessible Pedestrian Signal System
This application is for people who are visually impaired. An automated call gets prompted when they are about to cross a particular road to inform them of the traffic signals. It also assists them in going for the crosswalk button. At the same time, the drivers get notified when they are near the presence of a visually impaired pedestrian.
Pedestrian in Signalized Crosswalk Warning (Transit)
The Pedestrian in Signalized Crosswalk Warning application sends a signal to bus operators when pedestrians are approaching the bus. It also alerts them when pedestrians are within the crosswalk of a signalized intersection where they are about to pass through.
---
About RGBSI
At RGBSI, we deliver total workforce management, engineering, quality lifecycle management, and IT solutions that provide strategic partnership for organizations of all sizes.
Engineering Solutions
As an organization of engineering experts, we understand the importance of modernization. By pairing modern technology with design expertise, we elevate fundamental engineering principles to accommodate growing product complexity requirements. We work with clients to unlock the full potential of their products and enable future innovation. Learn more about our automation and digital engineering services.