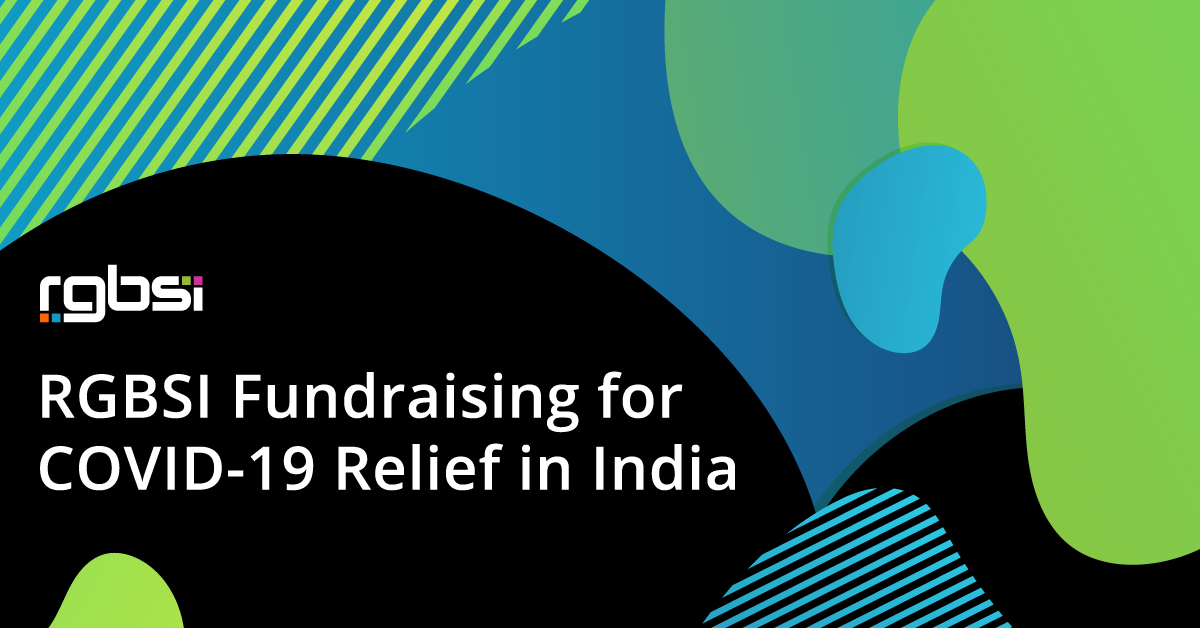 RGBSI is committed to supporting India through this difficult time due to the latest COVID-19 surge and its overwhelming impact. First and foremost, our thoughts are with all our colleagues in India who have been impacted by this deadly virus. We are devastated about the immense strain the escalating number of cases, hospitalizations, and deaths have placed on communities in India.
As a company, it is our obligation to lend a helping hand to our global counterparts in such dire times. In response, RGBSI is fundraising during the month of May in effort to provide relief to those who's health and wellness has been shocked by India's COVID-19 crisis. RGBSI will match 2X every dollar donated to triple contributions. All proceeds will be donated to Doctors without Borders.
Doctors without Borders is a global, non-profit organization who's COVID-19 emergency efforts in India include supporting case identification, infection prevention, recruiting and training new medical staff, providing access to health care for underserved communities, and supplying medical equipment and PPE.
It is a top priority to help get India the resources it needs to turn this deadly situation around. In times like these, we must come together and help each other out by focusing on the health and safety of our global peers.
How to Contribute
We will be accepting donations through Venmo during the month of May 2021. All donations received this month will be matched 2X by RGBSI and donated to Doctors without Borders to support global relief efforts for the India COVID-19 crisis.
Scan RGBSI's Venmo QR code or search @RGBSI in the Venmo app.


Submit your payment with the memo #IndiaCOVID19 - Every bit counts!

---
About Doctors without Borders/Médecins Sans Frontières (MSF)
Doctors without Borders is the world's leading independent international medical relief organization, implementing and managing medical projects in close to 72 countries worldwide and as a worldwide movement of 33 offices and associations. It provides medical care to people in distress, including victims of political violence and natural disasters. In response to COVID-19, the organization is committing resources to strengthening infection prevention and control measures across its global medical projects.
About RGBSI
RGBSI delivers total workforce management, engineering, quality lifecycle management, and IT solutions that provide strategic partnership for organizations of all sizes. It leverages its expertise to fill workforce gaps and deliver full range business solutions that optimize client operations worldwide.