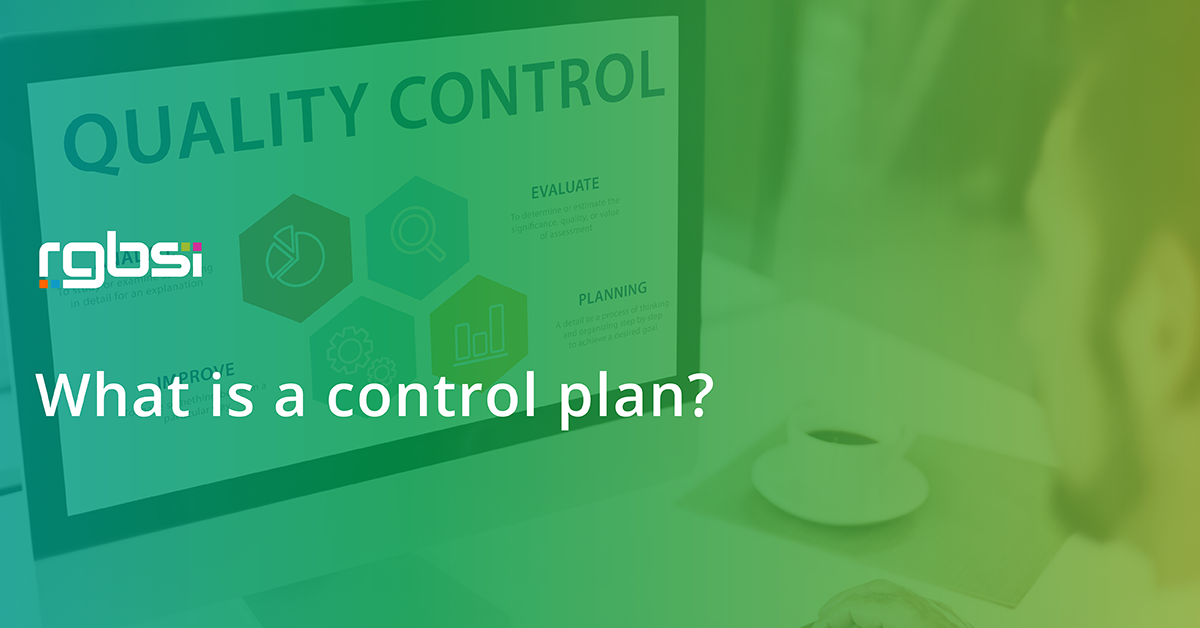 A control plan is a living document that outlines the methods taken for quality control of critical inputs to deliver outputs that meet customer requirements. It also provides a written description of the measurements, inspections, and checks put in place to control production parts and processes. The document is used in a PPAP if there is a process change or if a new process is implemented. Control plans are consistently maintained to reflect real time updates.
The Relationship: Control Plan - PFMEA - Process Control Diagram
It is important to note the direct relationship of a control plan to and from a process control diagram and PFMEA. These PPAP elements are the source of direct inputs to a control plan. These inputs include:
Potential failure modes
Potential effects of failures
Potential causes of failures
Preventative actions put in place to eliminate risk of failures from happening.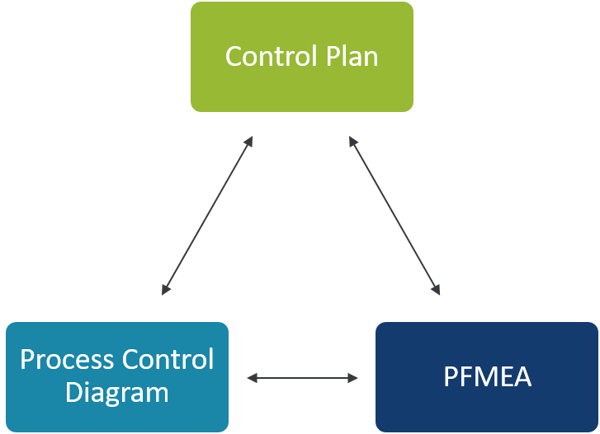 ---
3 Types of Control Plans
Prototype
A prototype control plan is applicable if a component is in the early phase of development. This is inclusive of descriptions of dimension measurements, materials, and performance tests happening during a prototype development.
Pre-launch
A pre-launch control plan is applicable when the prototype phase is complete for a component but full production has yet to be approved. This is inclusive of dimension measurements, materials, and performance tests conducted after the prototype phase is complete.
Production
A production control plan is applicable when a component is in full production. The plan is comprehensive of characteristics, process controls, tests, and measurements conducted through full production.
---
Control Plan Outline
1. General part and supplier information
Part number
Supplier name and contact information
Approval and revision dates
2. Process Steps and Support Equipment
Part/process number – this matches up to steps in the PFMEA and process flow diagram.
Process name and description – thoroughly describes what each process step accomplishes.
Device reference numbers – lists any special tools or machines used to carry out the process step.
3. Product and Process Characteristics
Characteristic number - References a unique number of each characteristic being checked.
Characteristic of product or process (one or the other)

Product characteristic - If the characteristic being checked is on a product then then the product box will be filled in with a description (i.e. screw depth).
Process characteristic - If the characteristic being checked is of a process then the process box will be filled in with a description (i.e. drive screw at 45 degree angle).

Critical to quality (CTQ) feature– box is marked with a Y for yes and N for no if the characteristic is important to quality.
4. Methods of Control
Specification and tolerance – notes any unique specification and tolerance for each product or process characteristic being checked.
Evaluation method –describes measurement technique used to evaluate each characteristic being checked.
Sample (only if evaluation method involves a sample)

Sample size – the number of part or process samples taken to check from production (i.e. 5 parts).
Sample frequency – the interval at which each sample is being taken (i.e. sample checked hourly).

Control method – specifies how control is maintained for each characteristic (i.e. error proofed).
Reaction plan – describes the reaction the process monitor if an unexpected condition occurs (i.e. re-inspect all products produced after the last inspection).
---
Why is a control plan important?
The development of a control plan not only helps suppliers diagnose their quality challenges, but also helps them eliminate production waste and maintain consistency. In addition, suppliers use control plans to establish methods of process control during production and to stop issues from snowballing into something more detrimental. Implementing control plans help suppliers overcome critical challenges and focus on points that are most important to their customers such as product quality, process efficiency, and expense reduction.
About RGBSI QLM Solutions
Looking for help with control plans, PPAP, or other quality areas? At RGBSI, we provide full service quality lifecycle management (QLM) solutions that optimize manufacturing supply chain initiatives. Organizations within automotive, aerospace, and other engineering segments leverage our expertise to validate, manage, and assess their current processes.
Need help with your quality lifecycle management activities? Inquire.