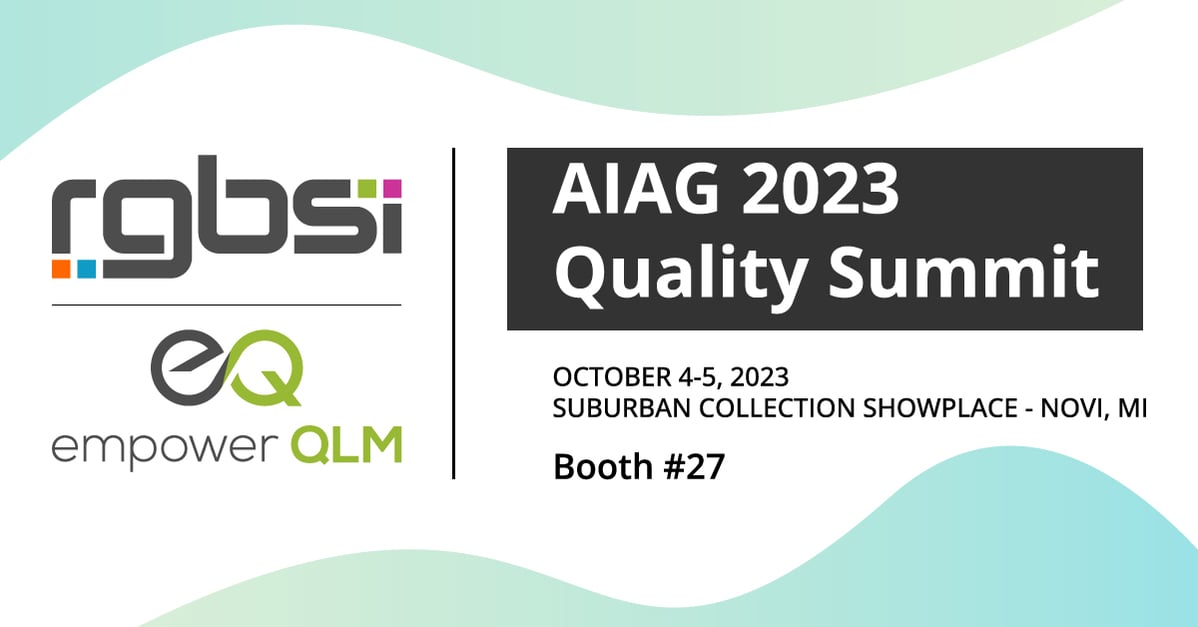 RGBSI is a platinum sponsor and exhibitor at the upcoming AIAG 2023 Quality Summit. We will be featuring our software Empower QLM for total quality lifecycle management in the cloud.
The event brings together attracts a diverse audience of automotive professionals, including OEMs (Original Equipment Manufacturers), suppliers, service providers, and industry experts to exchange ideas, showcase cutting-edge technologies, and discuss the latest trends in quality management. This year's summit will focus on:
Electrification
Future of Mobility
AIAG Cool Tools
Quality 4.0.
As technology continues to evolve, our dedication lies in supporting and advancing the quality standards that drive our industry forward. Please join us and learn how Empower QLM can help you consolidate quality lifecycle management.
Event Details
Date: October 4-5, 2023
Location: Suburban Collection Showplace in Novi, Michigan
Booth: #27
Empower QLM Videos
Empower QLM Overview
Operate in high quality by centralizing collaboration and connecting relevant stakeholders to key supply chain information.
Empower QLM for PPAP
Automate PPAP with everything you need to manage supplier and customer PPAPs in one central platform.
Blogs that may be of interest
---
About RGBSI
RGBSI delivers quality, compliance, and engineering solutions that close the gap between strategy and execution for global organizations of all sizes. Through in-house developed intellectual properties and cutting-edge technologies, the company helps clients enhance performance and adopt innovation.
About Empower QLM
Empower QLM is RGBSI's proprietary cloud-based QMS for total quality lifecycle management. The technology allows users to comply with AIAG-VDA requirements and manage a fully connected product lifecycle. From product conception through manufacturing, Empower QLM provides complete transparency by connecting all relevant parts of an enterprise.