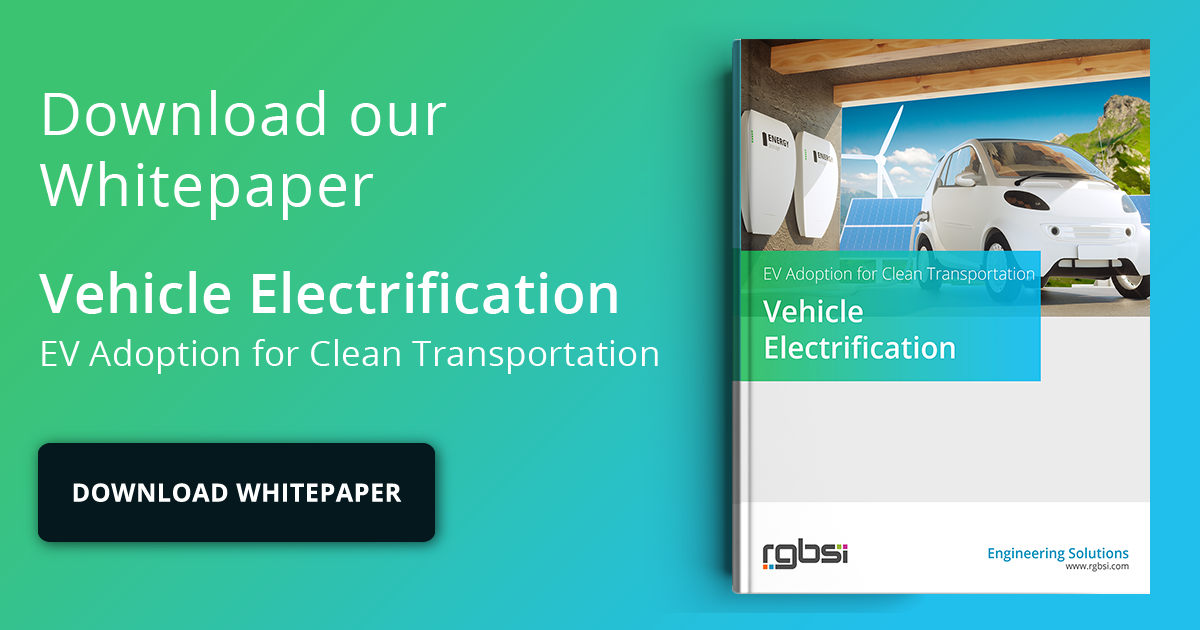 Discover what's driving the adoption of vehicle electrification for both consumers and automakers.

With tightening regulations around carbon emissions, the demand for climate stability, and the need for energy security, electric vehicles (EVs) are paving the way for clean transportation. These aspects are essential for the success of vehicle electrification to achieve decarbonization on a global scale.

---
About RGBSI Engineering Solutions
At RGBSI, we work with clients to unlock the full potential of their products and enable future innovation. By pairing modern technology with design expertise, we help companies elevate fundamental engineering principles in accommodation of growing product complexity requirements.
Engineering Services:
Research: supply chain investigation, competitive benchmarking, warranty systems
Product Design & Development: 2D & 3D modeling CAD customization & design automation, CAD conversions, animations, reverse engineering, concept sketch proposals, embedded systems
Simulation: FEA, CFD
Advanced Manufacturing: CAM services: CNC & CMM programming, collaborative manufacturing & testing, RFID integration/asset tracking, digital factories & layout design, additive manufacturing
Automation: digital thread, model-based engineering, robotics & automation, tooling, IoT
Support Activities: work package outsourcing, technical communication & translations
Sustainability & Compliance: IMDS, CDX, REACH, RoHS, conflict minerals, waste management, battery directives
Learn more about engineering solutions