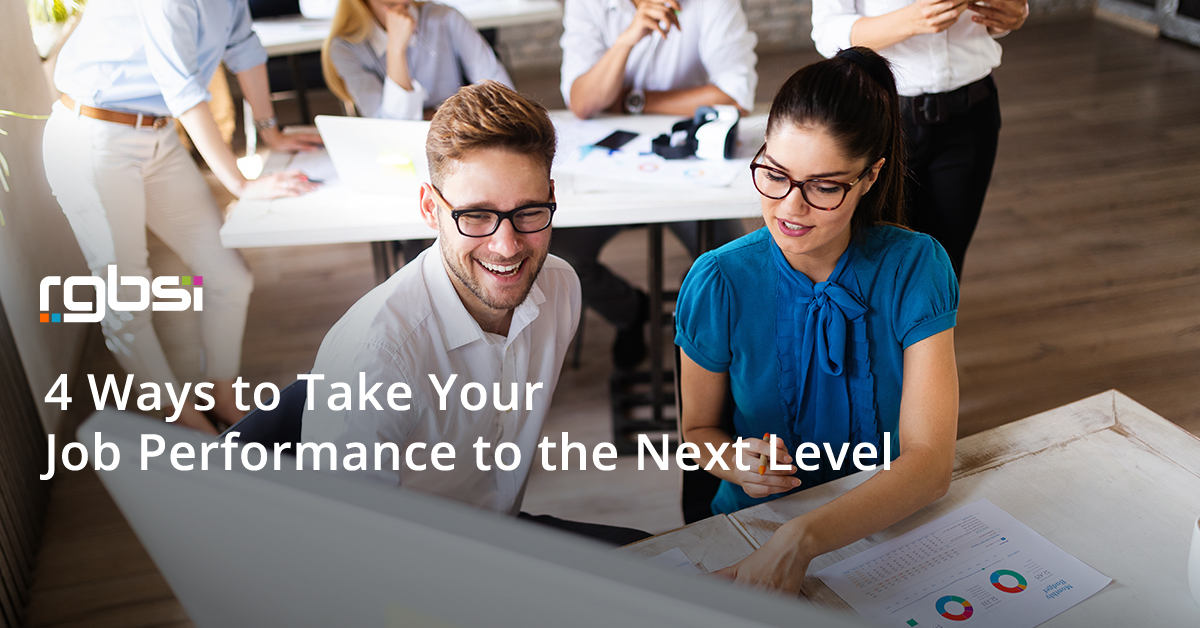 Whether you are just leaving college and working at your first real job, on the cusp of retirement or somewhere in between, your career is your most important investment. The income you earn on the job makes all your other investments, from your workplace retirement plan and your IRA to your individual stock market holdings, possible. If you want to truly maximize the return on those investments, taking your job performance to the next level is a great place to start.
No matter how bureaucratic the business, stellar job performance is sure to get noticed. So do yourself and your future a favor by starting to stand out in a positive way. Here are 4 smart ways to differentiate your own performance and build a better and more successful career.
1. Be a Hard Worker
There are no mysterious shortcuts to standing out on the job, and success always starts with hard work. Something as simple as showing up 15 minutes early and staying 15 minutes later can be remarkably effective, especially to show diligence.
Just think about it - if start your workday 15 minutes early, you will have the undivided attention of the boss, who no doubt always arrives earlier than you. And when your colleagues are heading out or signing off for the day, you will be putting the extra time forth where your boss is sure to notice your dedication and devotion.
2. Continue Your Education
The average worker may believe education ends after graduation, but stellar performers know better. The most successful people continue to educate themselves, such as working towards certifications, signing up for online classes from their desks, and reading industry publications to stay up with current trends.
If you want to stand out at work and improve your job performance, look for ways to continue your education. Ask your boss about tuition reimbursement programs the company has in place, as well as credits for courses and other educational opportunities. Talk about the classes and certifications that would most aid the company you work for and talk about your future career goals in the process.
3. Prioritize Time Management
Time is the most valuable commodity you have, far more important than money and material possessions. Unlike everything else in life, time is available in limited quantities, and no amount of money can buy more of it.
When it comes to great job performance, time is your best friend, and you want to make the most of it. Prioritizing time management is key for productivity. This is something you can start doing right away.
Whether you download a time management app to your phone or go traditional with a paper calendar, start by mapping out every day ahead of time. After a while, these time management techniques will become second nature, and your career will benefit as a result.
4. Strive to do a Better Job Every Single Day
No matter how hard you work and how successful you are, there is always room for improvement. If you want to truly stand out at work, strive to do a better job every single day.
Once you have finished that hot project in record time or brought the latest product to market with minimal overhead, ask about what else you can do. There may be other projects lingering around just waiting for a home, and taking them on will make you look great, so you can prove yourself even more. For overachieving workers, every day is a new opportunity to make a difference through challenging the mind.
Whether you are just getting started with your career or already well comfortably ensconced with your employer, making the most of your career is a long-term investment. From managing your time more efficiently to striving to do a better job every single day, these are steps you can take to enhance your career prospects and build a more successful future.
---
About RGBSI
At RGBSI, we deliver total workforce management, engineering, quality lifecycle management, and IT solutions that provide strategic partnership for organizations of all sizes. We leverage our expertise to fill workforce gaps and deliver full range business solutions that optimize client operations worldwide.
WORK WITH RGBSI
We provide contract, contract to hire, project based, and permanent job opportunities in engineering, IT, and business and professional administration. We have established relationships with top companies in engineering and IT industries around the globe. The opportunities are endless for engaging in different career paths.
View our job portal to see all of our current openings.