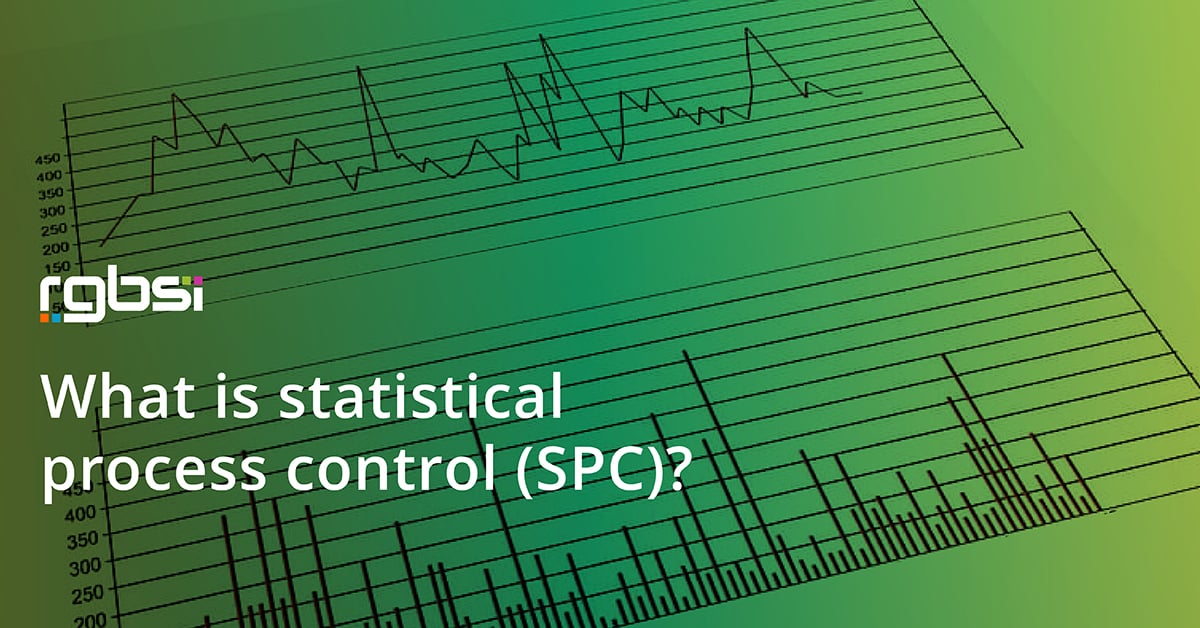 Statistical process control (SPC) is the method of collecting measurements on manufacturing processes or products as actionable quality-driven data. This data is used to monitor levels of manufacturing quality and control processes. Characteristics that are derived from DFMEA and PFMEA are proven stable and capable through SPC. In addition, the PPAP element initial process studies may include SPC, which requires charting of special characteristics. SPC is also considered one of the 5 core tools of quality.
SPC is a type of feedback system that enables organizations to implement a strategy of prevention to control manufacturing process quality outputs. A quality prevention strategy takes time and careful planning but eliminates long term detection errors and expenses.
SPC for Prevention
Historically, the manufacturing process depended on a production team to make the products and a quality team to inspect the final goods and screen out items that failed to meet quality specifications. This is considered a strategy of detection, which is wasteful because it allows resources to be invested in products that are not always salable.
A strategy of prevention is key to bypass detection all together. Using SPC allows manufacturers to forgo production of unsaleable products in the first place. While a prevention strategy may be the sensible and obvious plan for success, it is easier said than done. To implement such a strategy requires an understanding of the elements of a SPC system.
4 Elements of an SPC System
An SPC system is a feedback system which includes inputs, a process, and outputs.
1. The Process
This is the entire combination of inputs such as suppliers, producers, people, equipment, material, and environment. Total process performance is dependent on communication between the supplier and the customer, as well as the way the process is designed, operated, and managed.
2. Performance Information
This is studying the output to learn about the performance of the process. A study focuses efforts on process characteristics such as temperatures, feed rates, cycle times, number of interruptions, and pressure. If gathered correctly, these characteristics are telling of unusual or usual process behavior.
3. Action on the Process
Taking action on the process prevents important characteristics (process or output) from varying too far from target values. This ensures stability and variation of the output fall within acceptable limits. Some examples of these actions are but not limited to:
Changes in Operations – i.e. raw materials and incoming components
Changes to basic elements of the process – i.e. equipment, communication, and process design
4. Action on the Output
Taking action on the output is limited to detecting products that are out of specification without correcting the underlying process problems. This is likely to result in sorting, reworking, and scrapping of some or all products. Therefore, focus on gathering process information for analysis is important, so that actions can be taken on the process problems.
---
About RGBSI
At RGBSI, we deliver business solutions that close the gap between strategy and execution for global organizations of all sizes. Our portfolio of solutions spans across the verticals of workforce management, engineering, quality lifecycle management (QLM), and information technology (IT). Through strategic partnerships, we help clients enhance performance, adopt innovation, and access global resources.
About RGBSI QLM Solutions
Need help with APQP, PPAP, or other quality areas? At RGBSI, we provide full service quality lifecycle management (QLM) solutions that optimize manufacturing supply chain initiatives. Organizations within automotive, aerospace, and other engineering segments leverage our expertise to validate, manage, and assess their current processes.
Need help with your quality lifecycle management activities? Inquire