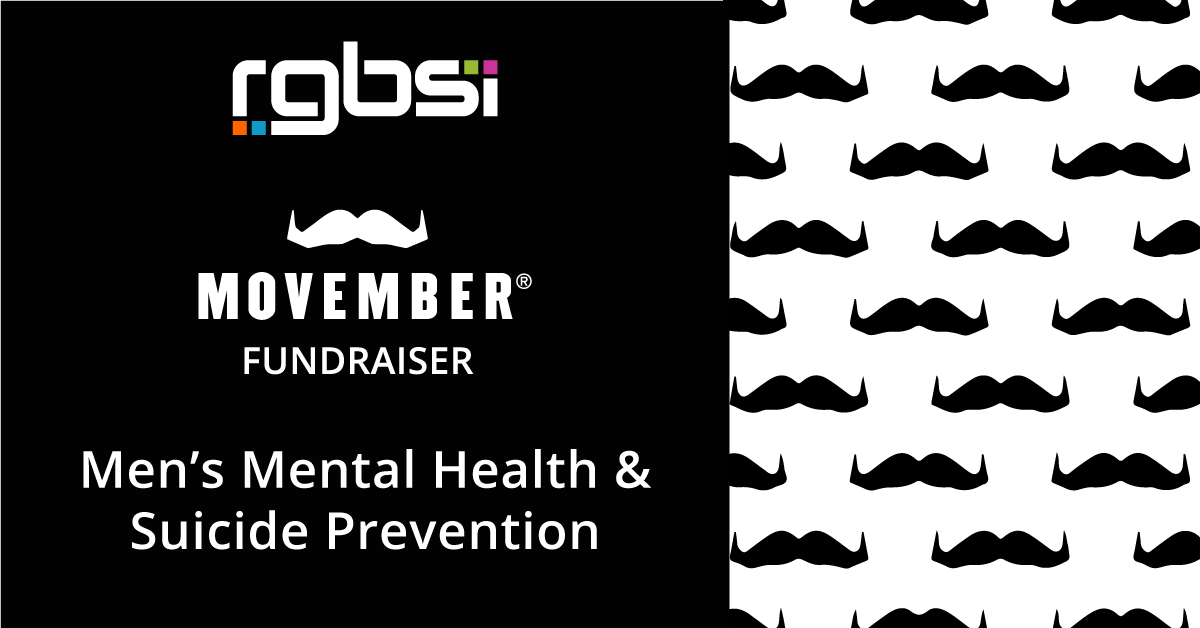 The RGBSI team is hosting a Movember fundraiser to spread awareness around men's health and suicide prevention.
In support of this cause, RGBSI will donate $50 on behalf of each of its employees that goes without shaving the entire month of November. All proceeds will go to the Movember organization to help fund health projects across mental health and suicide prevention, prostate cancer, and testicular cancer.
Movember funds programs that continue to change and save the lives of men. Men die on average 6 years earlier than women. Globally, on average, 1 man dies by suicide every minute of every day. In the US, 3 out of 4 suicides are men. By 2030, the Movember aims to reduce the rate of male suicides by 25% by investing in:
Education
Conversations that matter
Services that work for men
Bright minds, brought together
Community first
Advocation for all men
To show our support for this movement, RGBSI participants will grow out their facial hair for the entire month of November. For each individual that goes all month without shaving their "moustache", RGBSI will make a monetary donation on behalf of that individual to the Movember organization. Donations will help fund health programs for men, campaign exposure of these serious men's health-related issues, and men's health research.
---
About Movember
Grow a Mo, Save a Bro.
Your Mo can inspire donations, conversations and real change. The men's health crisis calls for big minds, and big solutions. But there's a smaller, hairier solution to the men's health crisis. A solution you can Grow yourself. It's sitting under your nose. Grow a Mo this Movember, and you can stop men dying too young. The organization's global action plan is to connect clinicians and researchers from around the world to accelerate health outcomes for men living with prostate and testicular cancer.
About RGBSI
At RGBSI, we deliver business solutions that close the gap between strategy and execution for global organizations of all sizes. Our portfolio of solutions spans across the verticals of workforce management, engineering, quality lifecycle management (QLM), and information technology (IT). Through strategic partnerships, we help clients enhance performance, adopt innovation, and access global resources.