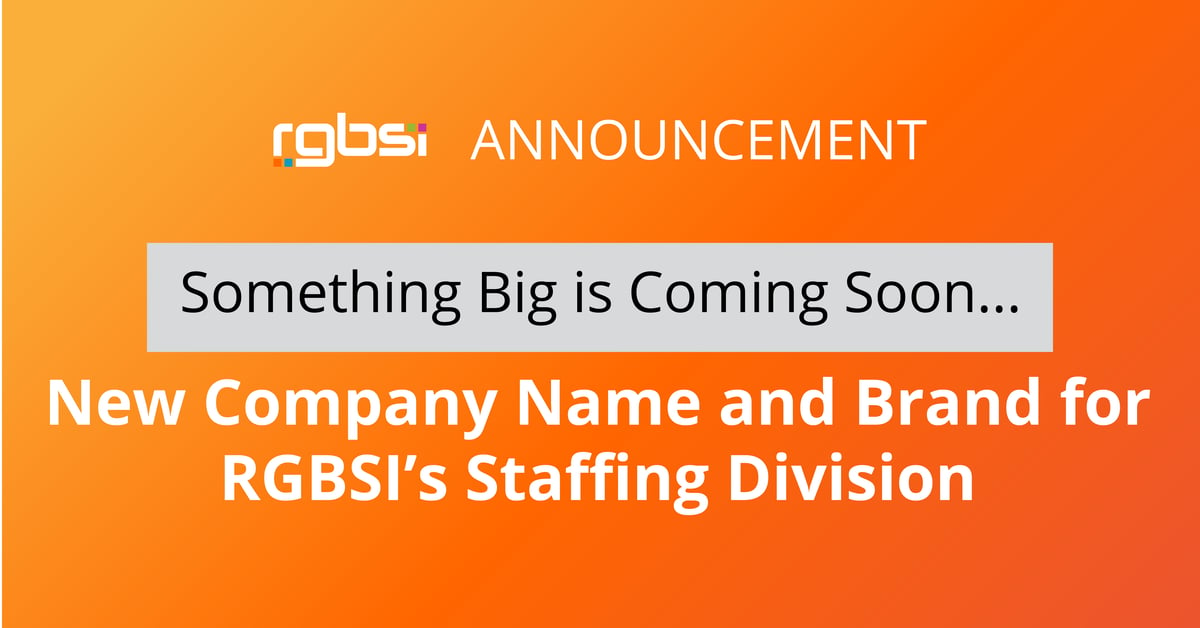 We are very excited to announce the corporate spinoff for RGBSI's staffing and workforce management division. This comes with a new company name and brand which will be revealed in the next couple months. With the recent evolution of our company, we are pleased with this monumental transition as we continue to dynamically evolve as an organization.
This change for our company will allow us to present ourselves as the most innovative and comprehensive solutions company. This will also allow us to provide more focused solutions specific to staffing to deliver clients and candidates with the best experience. The new name and branding will resonate better with all those that interact with it in a greater capacity to form a connection.
In 1997, RGBSI began as a staffing and engineering solution company. In almost 25 years, RGBSI has expanded its portfolio of solutions to engage in various businesses in the automotive, aerospace, manufacturing, electric transport, and information technology.
The decision to carve out the staffing and workforce management division as its own company with an independent brand identity will greatly enhance our integrated management framework on a global scale. Further, as part of this exciting global company rebranding effort, the new staffing and workforce management company will adopt a new logo and tagline which better relates to its closure of solutions.
The new staffing and workforce management company will operate under the RGBSI corporate umbrella and will take effect globally. This is very exciting as we continue to propel our influence in the staffing sector. Stay tuned for the company name and brand reveal in the next couple months.
---
About RGBSI
At RGBSI, we deliver business solutions that close the gap between strategy and execution for global organizations of all sizes. Our portfolio of solutions spans across the verticals of workforce management, engineering, quality lifecycle management (QLM), and information technology (IT). Through strategic partnerships, we help clients enhance performance, adopt innovation, and access global resources.