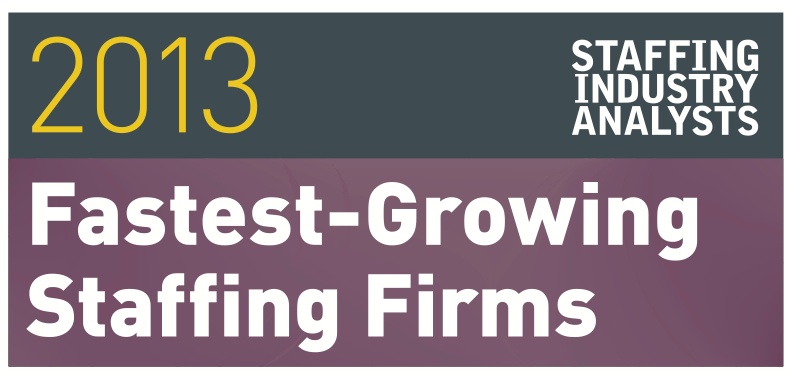 July 17, 2013 - RGBSI has been named to the Staffing Industry Analysts' 2013 Fastest-Growing Staffing Firms list. This is the second consecutive year RGBSI has been recognized on this list.
This year, RGBSI ranked 15th on the list of US staffing companies. The list is composed of 92 firms that posted compound annual revenue growth rates of 15 percent or more.
RGBSI's continues to grow and thrive, serving clients around the globe. With a presence in five countries, RGBSI provides staffing and engineering services to businesses large and small. For more information about RGBSI, visit our About Us page.
Staffing Industry Analysts is the global advisor on contingent work. Founded in 1989, they are known for independent and objective insights, research, award-winning data, support tools, publications, and conference that work to inform those in the staffing industry and those looking to use contingent staffing.