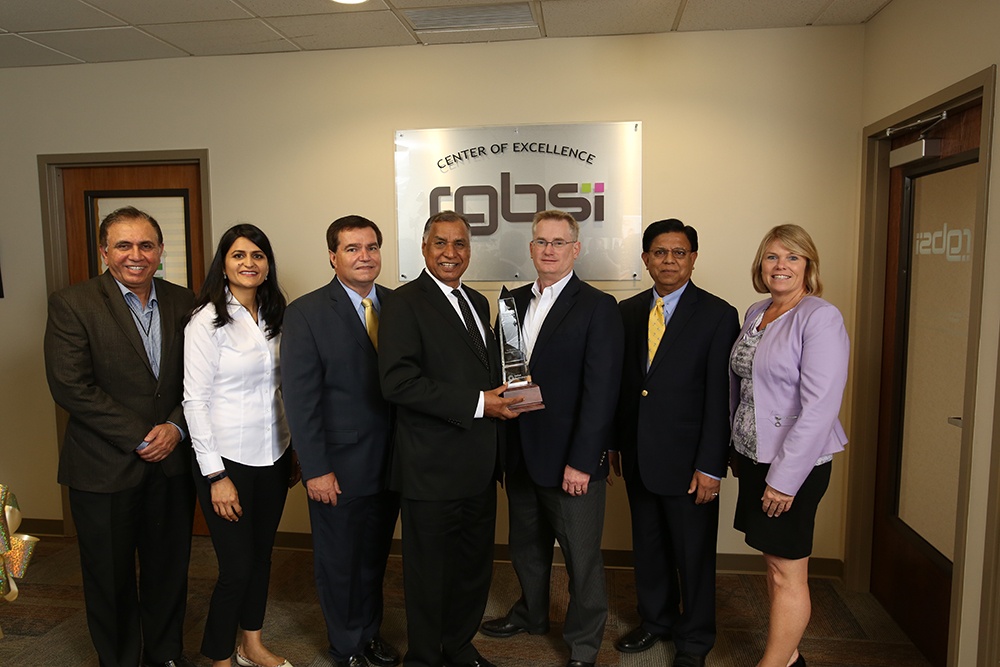 GLASTONBURY, CT - RGBSI was recognized by Pratt & Whitney and UTC for its superior performance by achieving Supplier Gold status. UTC is the leading global provider of high technology systems and services for commercial aerospace, defense, and building industries. Pratt & Whitney, a division of UTC, is a leading provider in aircraft propulsion, including both military and commercial engines.
The UTC Supplier Gold program is a program established to acknowledge superior performance over a 12 month period. Over this period, RGBSI's performance, in the areas of quality, delivery, lean practices, process control, and customer satisfaction,has been distinguished through excellence.
UTC Supplier Gold criteria requires compliance with the following KPIs over the past 12 months: zero escapes (quality rejections), 100% on-time delivery, greater than or equal to a 6 out of 7 rating for customer satisfaction, and superior supplier health assessment in all categories.
"RGBSI is one of the strategic suppliers that Pratt & Whitney is currently using in the areas of Engineering, Operations, and Quality services. They create value for P&W by providing specialized assistance in the areas of ProCert and programming services. Additionally, they provide us with deliverables (such as databases) and resources that have achieved Black Belt certifications," noted Sam Abdelmalek, Vice President of Global Supply Chain, Pratt & Whitney.
RGBSI's establishment is built on the premise of customer understanding. The company works diligently to facilitate customer intimacy as part of building client loyalty and trust. This includes emphasis on prompt service delivery to meet client timeframe requirements. RGBSI leverages its technology and global recruiting network to provide qualified candidates to UTC clients on an immediate basis. Over the past years, RGBSI's UTC team has seen consistent growth.
In honor of achieving the elite Supplier Gold status, RGBSI hosted a client appreciation gathering to show gratitude for its clients' continuous support over the past year. "Our clients are the true foundation of our professional successes. It has been their support that has made achieving Supplier Gold status possible," said Shweta Kumar, VP of Client Relations & Program Management of RGBSI. "Establishing program parameters for business continuity, resourcefulness, innovation, and sustainability drives our endeavor of becoming an industry leader in global procurement." RGBSI's client appreciation gathering took place in Glastonbury, CT, where the company also hosted a ribbon cutting ceremony to inaugurate its newly expanded Center of Excellence dedicated to Pratt & Whitney.
RGBSI's committed partnership, with Pratt & Whitney, has set a solid framework for full supply chain integration. "Achieving Supplier Gold status is an attestation of being a preferred supplier to UTC. This partnership will allow us to continuously improve our business processes to meet the growing demand for engineering, quality, manufacturing, and aftermarket services," said Kumar.
About RGBSI
RGBSI delivers total workforce management, engineering, quality lifecycle management, and IT solutions that provide strategic partnership for organizations of all sizes. The company leverages its expertise to fill workforce gaps and deliver full range business solutions that optimize client operations worldwide.
RGBSI is ISO 9001:2015 and AS9100:2004 Rev C certified, as well as a Minority Business Enterprise.