RGBSI is sponsoring the upcoming Automotive Manufacturing Meetings Detroit (AMM Detroit). The event will take place November 15-17 at the Suburban Collection Showplace in Novi, MI. AMM Detroit primarily focuses on supply chain management and manufacturing logistics within the automotive industry. The unique conference format provides opportunities for automotive makers, suppliers, and manufacturers to come together and have one-on-one discussions about aggregating value chain activities.
RGBSI is a leading global provider of high quality workforce management, supplier procurement, and engineering services for the automotive industry.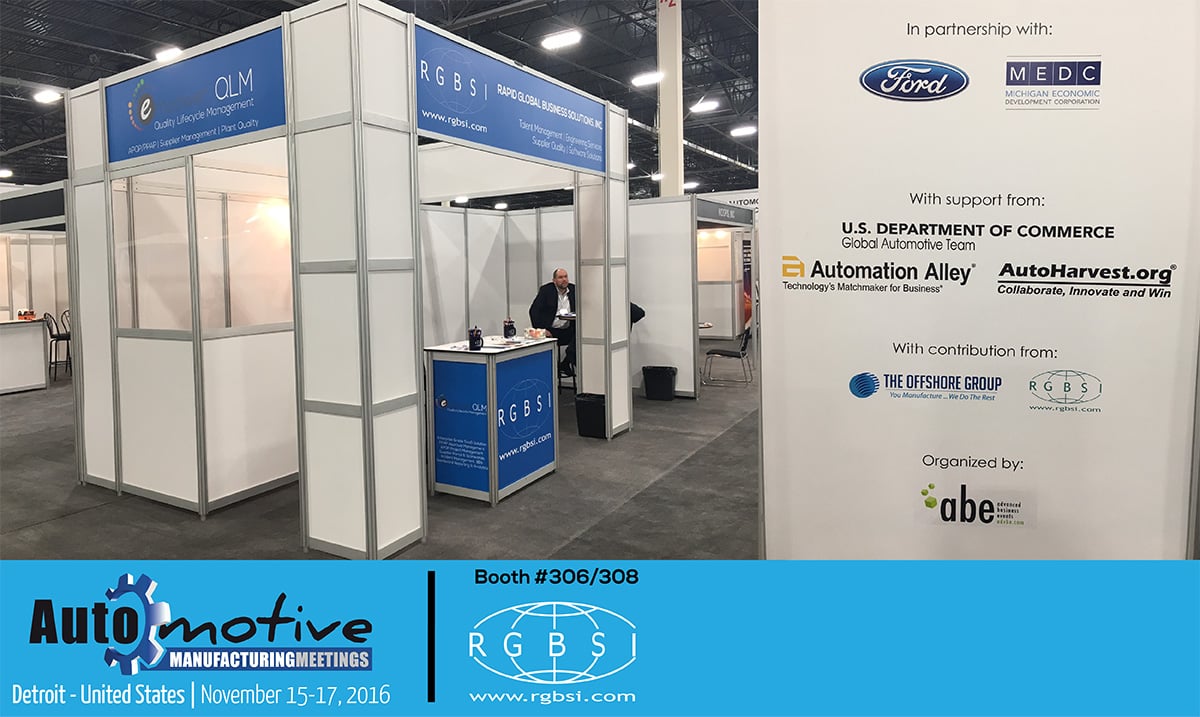 Stop by booth #306/308 to learn how RGBSI's solutions can provide economic value for your organization through its unique engagement models.