Have you been thinking about making a career change? Don't know where to start? Glassdoor published it's 50 Best Jobs in America for 2017, which is a great place to start doing some career research. Utilizing its database, Glassdoor bases its best job rankings off three different criterion:
Number of job openings
Salary
Job satisfaction
These in combination determine an overall job score.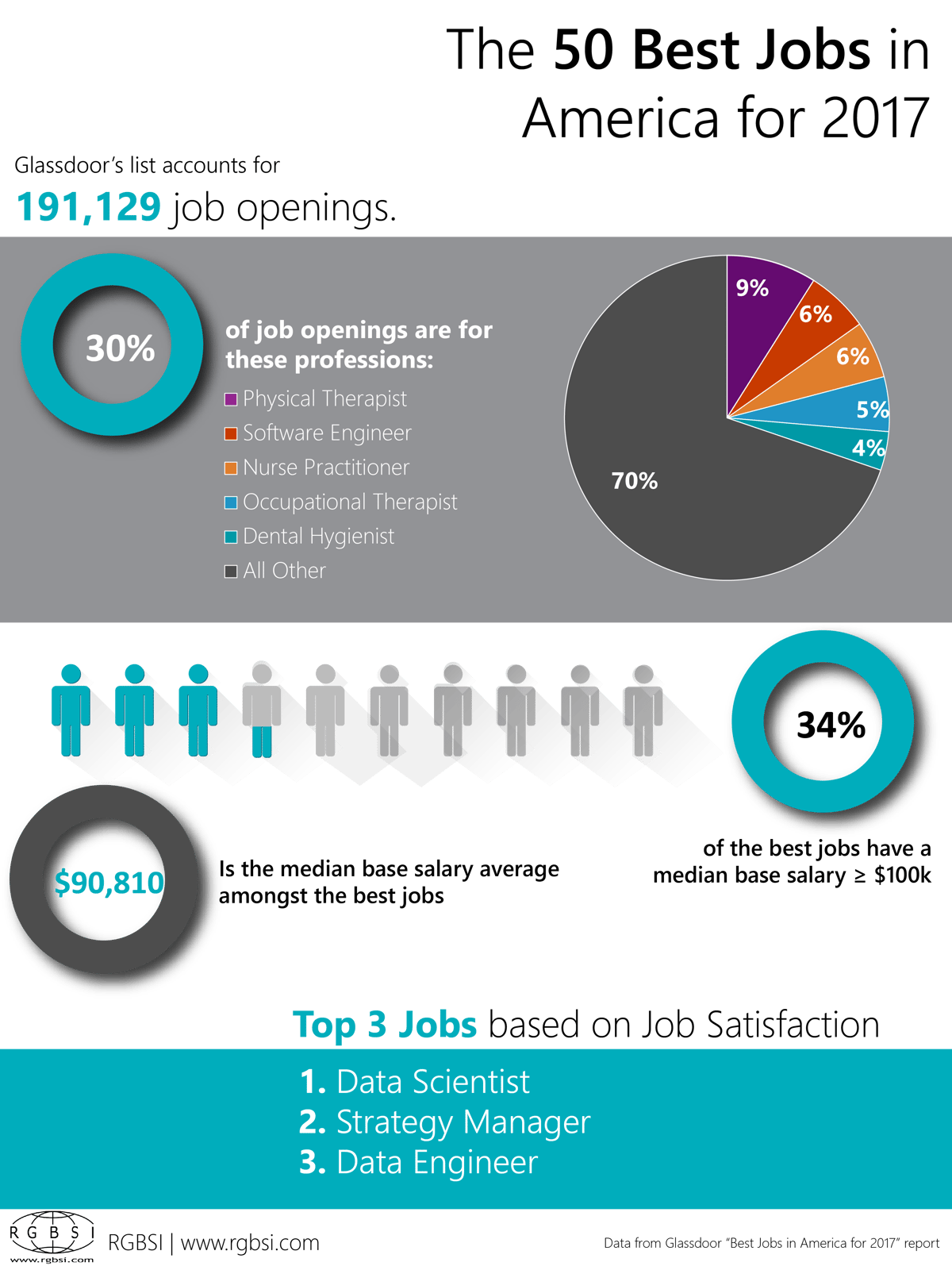 What can we learn?
Our world is becoming a data and technologically sophisticated place, which has facilitated a wealth of demand for employees with highly technical skill sets. All organizations recognize the importance of having a website and social media activity for staying competitive in this day and age. However, finding people that can decipher digitized data from online activity or build website framework is a challenge for organizations to fill relative jobs.
Most of Glassdoor's list is comprised of professions within technology, healthcare, and financial industries. Data scientist ranks at the #1 spot on the list for the second year in a row which indicates data analytics is a coveted skill set.
Key Takeaways
30% of job openings on Glassdoor's list are for physical therapists, software engineers, nurse practitioners, occupational therapists, and dental hygienists.
34% of the best jobs have a annual median base salary of $100,000.
$90,810 is the annual median base salary amongst all the best jobs.
The top three jobs based solely on the criteria of overall job satisfaction are data scientist, strategy manager, and data engineer.