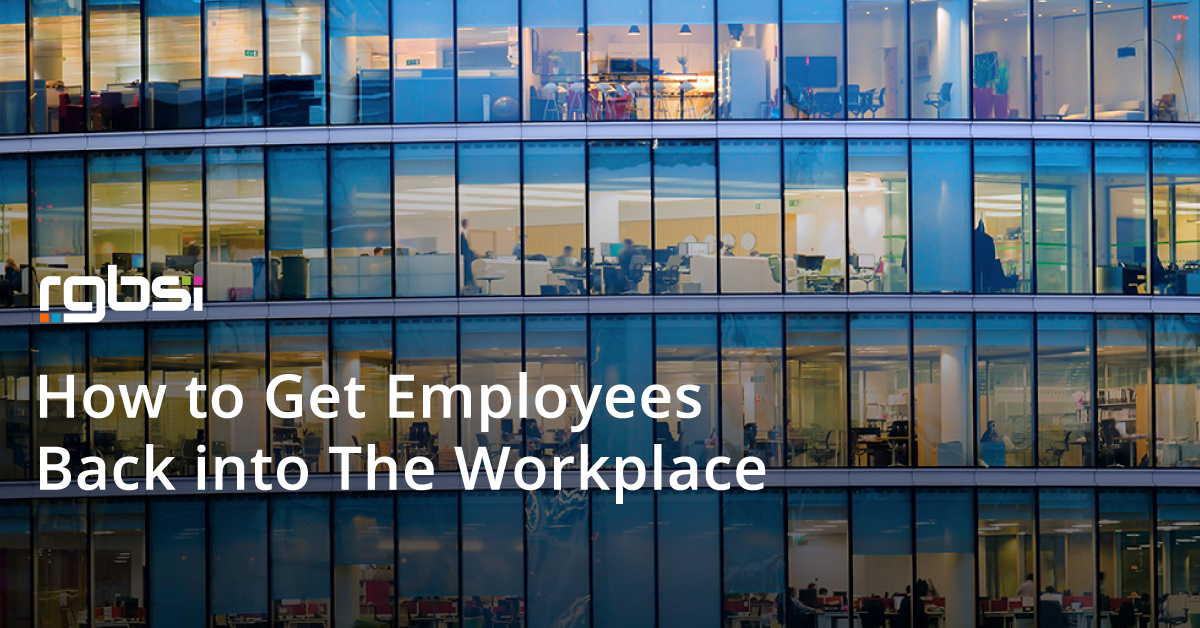 As different states, regions, and cities begin to lift stay at home orders as result of the COVID-19 pandemic, employers must coordinate plans to restart normal business and phase their employees back into the workplace. With so many unknowns and fears present among business leaders, HR teams, and employees, it can be overwhelming. With the right precautions, use these steps to be as thorough and organized to get employees back into the workplace safely.
Bring employees back in phases
Keeping employee safety in mind is the biggest priority. Taking a phased approach of re-introduction of employees in the workplace can help employers mitigate risk.
Choose a method of selection for employment groups and assign re-introduction dates for each group. For example, this can be based on job functions dependent on being the office to perform duties with efficiency.
Determine schedules/shifts that provide employees with the most protection and lessen occupancy rates. Creating as much space as possible is essential.
Create a return the workplace safety plan
Having a return to the workplace safety plan communicates transparency and will help put everyone's minds at ease.
Implement mandatory testing protocols for every employee prior to entering the office such as symptoms check and taking temperatures.
Implement rules with increased measures that further promote worksite safety. This includes social distancing, workstation space, use of PPE, and sanitized cleaning.
Most importantly, all rules must be applicable to everyone and practiced consistently.
Plan for employees that are unwilling or unable to return
It is expected that the pandemic has caused fears among society, but as an employer, good communication is key to transition employees back in the office with the least amount of stress as possible. Keeping lines of communication open will help employees be comfortable in an employer's actions to secure a safe workplace.
For those that may be infected or been in contact with infected people, consider implementing a work from home policy and negative test as proof to clear these employees for workplace re-introduction.
Some employees may have great anxiety and fear of returning to the workplace. Consider allowing flexibility for employees to return if their job functions allow for efficient remote work.
Encourage discussions between employees and their managers to talk about any fears and provide availability to support them re-adjust coming back to work.
---
About RGBSI Workforce Management Solutions
At RGBSI, we deliver workforce management solutions that provide organizations with complete employee process management. Companies leverage our expertise so they can spend more time focusing on their core business.
Workforce management solution areas
Contract, contract to hire, project-based, and permanent staffing
MSP/VMS
RPO
Payroll administration
Onboarding
Interested in learning more about our workforce management solutions? Inquire