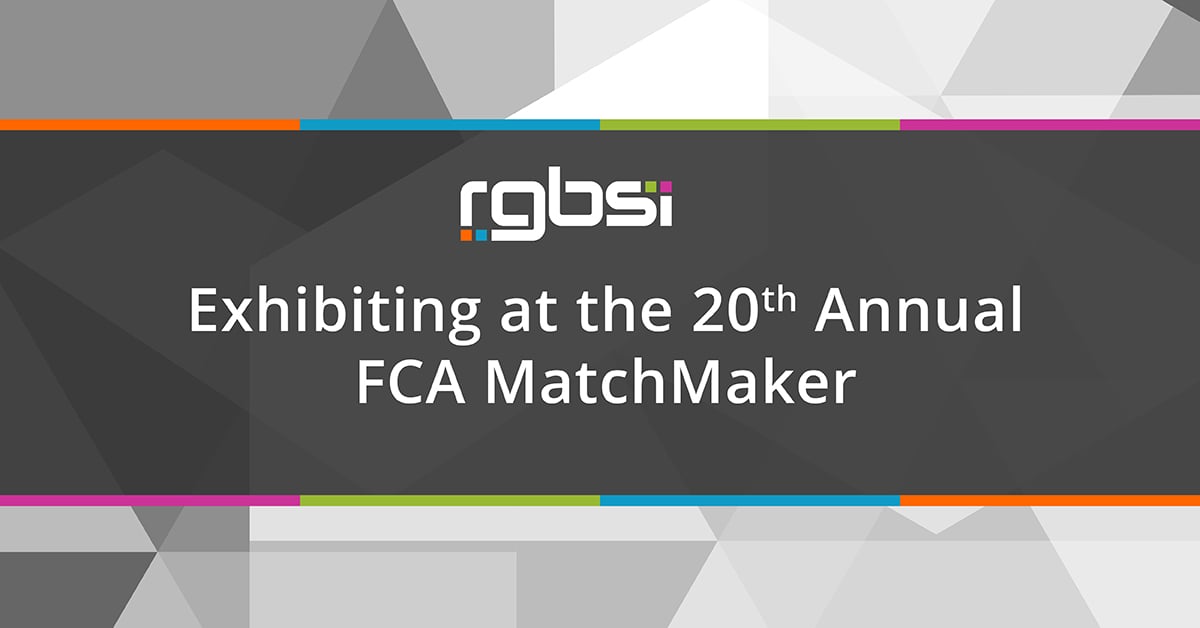 The RGBSI team is exhibiting at the 20th annual FCA MatchMaker event in Auburn Hills, MI. This leading event for diversity business owners takes place at the FCA Technology Center on Thursday, September 11th. The purpose of MatchMaker is to promote B2B relationship building in a diverse capacity across entrepreneurs, suppliers, and members of FCA.
Stop by our booth to learn more about our diverse portfolio of solutions.
---
About RGBSI
RGBSI delivers business solutions that close the gap between strategy and execution for global organizations of all sizes. Its portfolio of solutions spans across the verticals of workforce management, engineering, quality lifecycle management (QLM), and information technology (IT). Through strategic partnerships, RGBSI helps clients enhance performance, adopt innovation, and access global resources. The company enables organizations to meet their corporate objectives by leveraging its robust capabilities.
RGBSI is ISO 9001:2015 and AS9100:2016 Rev D certified, as well as a Minority Business Enterprise.