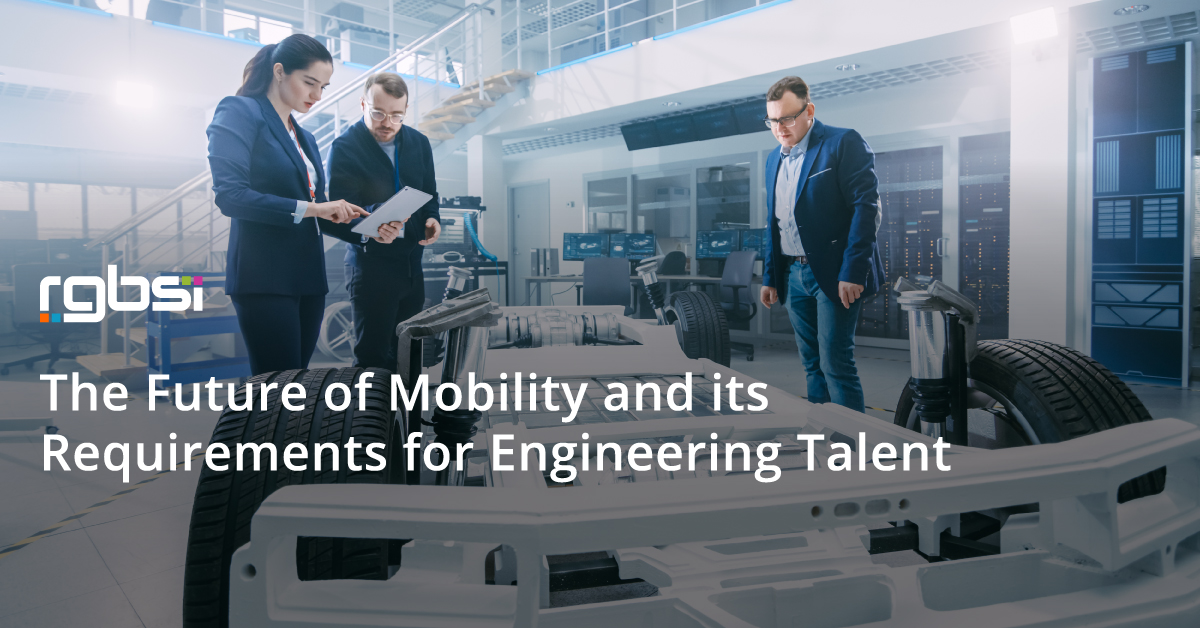 The automotive industry has been experiencing more changes in the last decade than in the past 100 years. Emerging technologies such as artificial intelligence (AI), big data, machine learning (ML), and autonomous vehicle systems have collided with new ways to conceive transportation as carsharing, ridesourcing, and more. The conception of a connected car made possible vehicle to everything (V2X) communications a reality. Concerns about global warming have accelerated the widespread adoption of battery electric vehicles (BEV).
The list goes on and on. The number of changes in so many areas at the same time in such a short period of time has been overwhelming. This reality poses a great challenge, as it promises to raise the level of knowledge required by automotive engineers to unprecedented levels.
In this article, we will review the main areas of knowledge that will be needed by current and future engineers to address the challenges coming in the next few years as the automotive industry continues to phase into the future of mobility.
How the future of mobility is shaping the automotive industry
To understand the automotive and transportation industries of the 21st century, it is necessary to define the trends that are driving change as the future of mobility:
A new kind of engineering, mobility engineering
When we think about the automotive industry, two types of engineers come to mind: automotive engineers and mechanical engineers. However, the changing landscape demands a new kind of engineering which is known as mobility engineering. Engineering is all about finding smart solutions to practical problems. Hence, mobility engineering professionals are trained to tackle the complexity of current mobility systems and their relationships with areas such as safety, new technologies, ethics, and urban development, among others. Mobility engineering is also inclusive of careers in electric vehicle technology engineering.
Mobility engineering professionals, along with automotive engineering and mechanical engineering professionals, must be proficient in disciplines as diverse as:
Business and financial analysis

Advanced problem-solving and math

Integrated mobility systems

Information technology (IT)

Assets management and maintenance

Project management

Data analysis

Infomobility and how it supports integrated mobility

Materials

Vehicle safety systems

Urban development

Computer skills and software programming

Fleet management

Autonomous driving systems

Networking and cybersecurity

Energy and charging stations concepts

Artificial intelligence and machine learning

Telecommunications and telematics

Electronics and electrical systems

Automotive and Mechanical engineering principles
---
---
Mobility engineers need all these skills (and more) to develop a global understanding of transportation and automotive technologies, and therefore, be able to design highly effective and highly integrated solutions.
How to recruit & retain the best engineering talent
In a time when most companies finally understand that personnel is their most valuable asset, the automotive industry faces additional challenges of requiring highly trained, multi-faceted professionals that are difficult to find, hire, and retain.
Human resource experts have been forced to change their mindsets and become more proactive and innovative with recruiting and retaining the best automotive professionals. Among the most effective strategies are the following: go directly to the source and create an ideal working environment.
Go directly to the source
Being proactive means not waiting for things to happen on their own but doing what is necessary to make them happen. By visiting colleges and universities, sponsoring research and events, and promoting direct speaking engagements with students via seminars, companies are reaching out to potential candidates that someday may be a part of their teams. However, in the current market where competition is fierce, some companies are going one step further and using similar strategies to attract talent from technical institutes and even high schools.
To go even further, most proactive companies are supporting and sponsoring STEM programs. STEM stands for science, technology, engineering, and math. The principle behind STEM is changing education paradigms and promoting interdisciplinary learning and creative problem solutions. While it is true that this is a long-term path, it is also true that the shortage of qualified professionals in the next decade could be mitigated by investing in innovative solutions as mentioned.
Create an ideal work environment
As difficult as acquiring new talent is, it is also a challenge to keep employees motivated. It is a shame that after so much effort and investment of time and resources, so many employers fail to retain qualified personnel because they did not feel valued or simply because they do not consider their working conditions are adequate.
A few human-focused solutions that prove to be effective against this are:
Maintain constant training programs

- Nothing motivates engineers more than training engagements. Some managers mistakenly believe this is a waste of time (and money) as professionals can eventually leave. While it is undeniable that a percentage may look for better opportunities with other companies, the truth is that most engineers will appreciate the value of constant training.

Invest in the latest tools and technology

- Along with training, using the best tools and cutting-edge technology in the market (new software, new machinery, etc.) motivates engineers to be more productive. Newer tools and technology ultimately help save time and effort, so it is a win-win combination. Furthermore, as technology is constantly evolving, investing in the latest gear also keeps mobility engineers at the forefront of new techniques that may well become a competitive advantage.

Sense of belonging

–

Engineering teams need to feel like an integral part of your company. Promote friendly sports competitions, innovation awards, sponsor and support carsharing, and other shared mobility solutions.
---
About RGBSI
At RGBSI, we deliver total workforce management, engineering, quality lifecycle management, and IT solutions that provide strategic partnership for organizations of all sizes.
Workforce Management Solutions
We deliver workforce management solutions that provide organizations with complete employee process management. Companies leverage our expertise so they can spend more time focusing on their core business.
Workforce management solution areas
Contract, contract to hire, project-based, and permanent staffing

MSP/VMS

RPO

Payroll administration

Onboarding
Interested in learning more about our workforce management solutions? Inquire
Engineering Solutions
As an organization of engineering experts, we understand the importance of modernization. By pairing modern technology with design expertise, we elevate fundamental engineering principles to accommodate growing product complexity requirements. We work with clients to unlock the full potential of their products and enable future innovation. Learn more about our automation and digital engineering services.