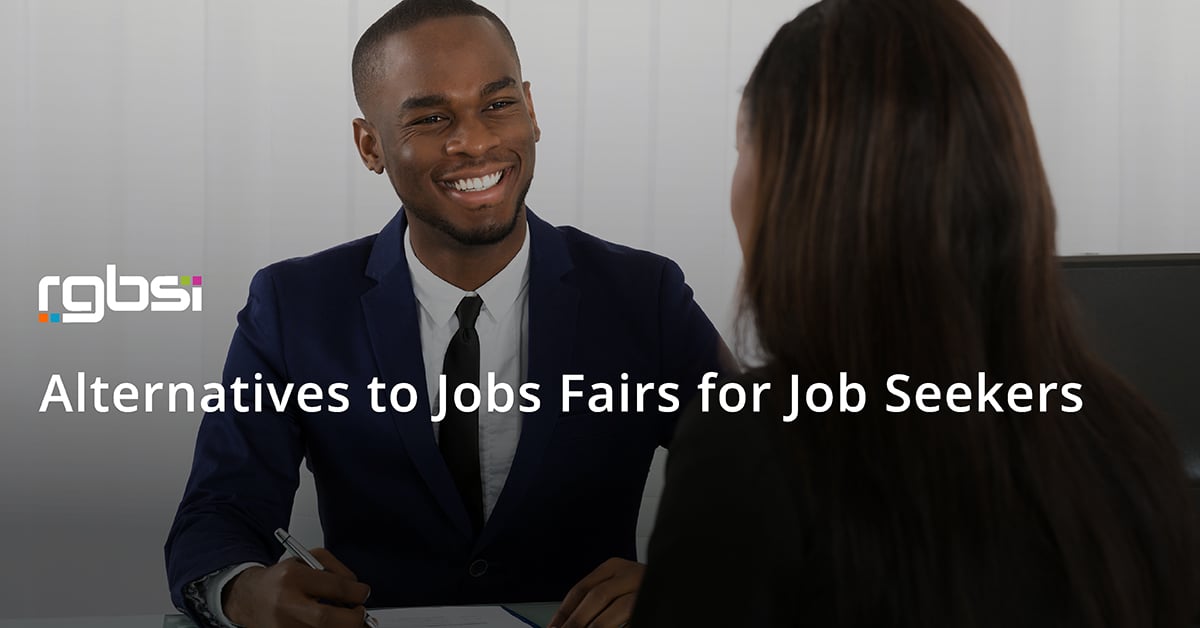 What's a job fair?
Job fairs are hosted by employers seeking candidates for specific job openings. They also give employers an opportunity to present information about their companies in an open forum. A common use for job fairs is for college graduates to secure a position after graduation or lock in an internship prior to graduation.
Why do people attend job fairs?
People attend job fairs to network with potential employers with face-to-face interaction. Since job fairs have several employers in one place, it makes it convenient for job seekers to converse with several employers at the same time.
Are job fairs worth the time and effort?
Traditional job fairs are sometimes viewed as an outdated method for hiring in comparison to the tech savvy era we live in. College students often find themselves at job fairs because it's the social norm and expectation. This boils down to an outlook of "If everyone else is doing it, so should I" even though it may not be the most effective method to secure a job.
According to a study conducted by Pew Research Center, only 5% of American job seekers said job fairs were the most important resource in their recent job search.
If you have attended job fairs in the past, a great question to ask yourself is "did I get a job from any of those job fairs?" If the answer is no, you may want to consider alternative methods for your next job search. Clearly, job fairs exist for a reason as they make sense for certain job seekers to attend. Niche job fairs can be valuable for those that know exactly what they want. These job fairs are focused at the:
Position-level: i.e. a job fair for only mechanical engineers.
Industry-level: i.e. a job fair for all positions relative to the food and hospitality industry.
Company-level: i.e. XYZ Company hosts a corporate wide job fair to fill its surplus of internal positions.
For others, job fairs may only play a partial role in their job search strategy or are avoided all together.
---
Alternatives to Job Fairs for Job Seekers
Use Job Fair information
Use any job fair provided information as a guide in your job search as alternatives to job fairs. Instead of spending half the day at a job fair, you can use that time to leverage the received job fair information to your advantage. For example, if a specific job fair provides a company attendance list, you could research who the hiring managers are for positions relevant to your career interests. You can reach out to these individuals on LinkedIn as an introduction to express an interest in their company.
Social Networking
With the power of technology, networking has never been easier. Obviously, you should let as many people know that you are looking for a job, which includes digital communication to broaden your reach. Knowing that LinkedIn is the go to place for professional networking, provides you with a platform to post a message that informs others of your openness to new career opportunities. You never know who may know a friend of a friend that may be able to help you.
Online Job Boards
There are many online job boards present in today's marketplace. Think of these as search engines for jobs. Online job boards provide upfront knowledge that are specific to a job's requirement with the ability to submit an application. Here are 3 of the best online job boards:
Indeed
CareerBuilder
LinkedIn
Enlist Recruiters
Are you looking for a subject matter expert to help find your next job? Enlisting a recruiter could be a good option. Many companies use third-party recruiters because it results in a more efficient hiring process. Recruiters are experts in various disciplines and can be a gold mine for you to land a desirable career opportunity.
Make them come to you
Another way to approach your career is to always make yourself in demand so you have unlimited options. Employers will scope you out rather than it being the other way around.
Conclusion
In a modern job market, job fairs are only one of many outlets to secure a career. Job fairs still exist and can be beneficial if they are focused on a specific area. On the other hand, attending more broad and general job fairs can be an ineffective use of time.
Some alternative ways to find a job include using job fair information, social networks, online job boards, recruiters, and boosting your online presence. Sometimes a job search strategy requires an aggregation of several techniques for the best opportunities. With some trial and error, you will figure out which method or methods work best for you in advancing your career.
---
About RGBSI
At RGBSI, we deliver total workforce management, engineering, quality lifecycle management, and IT solutions that provide strategic partnership for organizations of all sizes. We leverage our expertise to fill workforce gaps and deliver full range business solutions that optimize client operations worldwide.
WORK WITH RGBSI
At RGBSI, we provide engineering, IT, and administrative job opportunities for contract, contract to hire, project based, and permanent positions. We have established relationships with top companies in engineering and IT industries around the globe. The opportunities are endless for engaging in different career paths.
View our job portal to see all of our current openings.